News
17-05-2022
CTOUCH wins Best Place to Work Award 2022
We are very proud to have won of the Best Place to Work Award at the Inavation Awards 2022, powered by Inavate & ISE. The award was presented to CTOUCH during the award ceremony at ISE 2022 in Barcelona.
CTOUCH emerged as the best place to work out of more than 35 submissions to this caterogory. Remmelt van der Woude, CEO at CTOUCH, says: 'We are very excited to win this award for Best Place to Work. I can think of many reasons why we've won this recognition. Yet, most important of all are surely the amazing, friendly people working with so much passion for our business day in and day out.'

Why is CTOUCH such a great place to work?
Our core values
From the moment people step into the CTOUCH office, the positive vibe and energy sticks to the heart and never fades. Our core values are reflected in everything we do as a company. We carefully shape every interaction, conversation, product, event or campaign, so that people recognize us through what we deliver. We also take these values into consideration when selecting and hiring new talent and expertise at our great company. This helps CTOUCH to be – and stay – a great place to work. In the end, it's the people that matter most.

Our dazzling office – the 'new Silicon Valley'
We have a beautiful office, with many open spaces where people can work together. But also with plenty of modernized rooms to have hybrid meeting sessions, videoconferences or brainstorm meetings with colleagues.
Our office is not only a great place to work, but also a place where we love to invite our customers, our technology partners or even host events. All products that we develop can be experienced in our office at Strijp-T in Eindhoven, The Netherlands. We are part of Brainport Eindhoven, the world-class centre of innovation and technology. On top of that, we have roof terraces where our employees can work, or just to catch some fresh air and enjoy a glance over the city.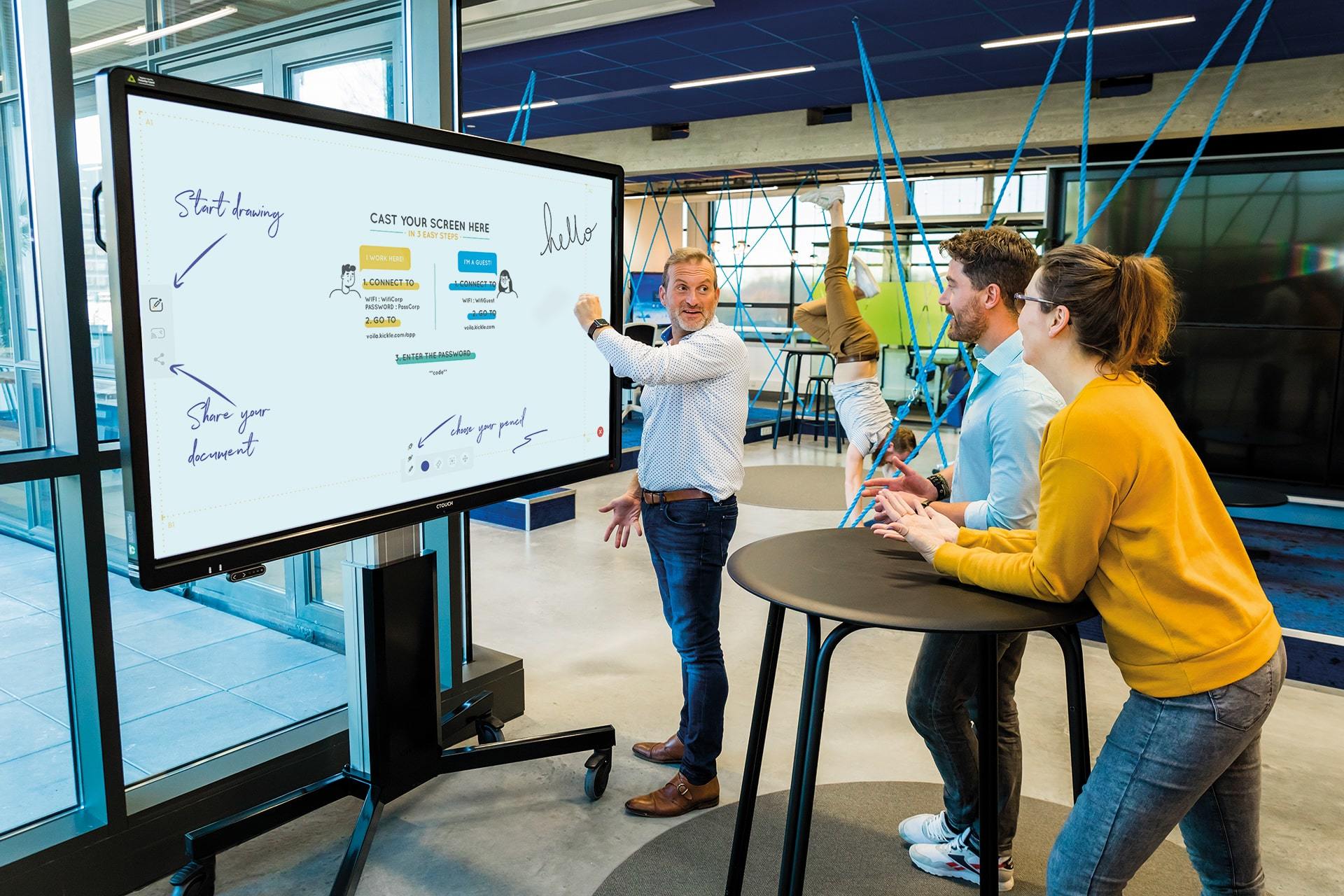 Our journey towards a sustainable future
We're on a mission to be the most sustainable touchscreen manufacturer in Europe. We go the extra eco mile by lowering our CO2 footprint by 60% and increasing the circularity of our products by 25% in 2025.
To put our words into action, several task forces are working on a big list of initiatives, covering 4 areas of sustainability:
Production Phase > our production, packaging and transporation process.
Use Phase > the way in which our customers use our products.
End-of-life Phase > the end-of-life and circularity of our products.
Corporate Social Responsibility (CSR) > the environmental and social impact of CTOUCH as an organisation.
The teams that are working on these projects are multi-disciplinary, meaning that we truly are working together with members from different departments to realise our goals.
Our responsibility towards society

We feel that we have a responsibility towards the society of today. That's why we have committed ourselves as a partner of the Dutch 'MVO Nederland' organization. This organization supports and stimulates entrepreneurship on healthy employment, commitment to circular economy and inclusiveness.
CTOUCH also joined forces with JINC to help children from neighbourhoods with socio-economic disadvantages to get a good start in the labour market. As a manufacturer of interactive touchscreens, we are closely involved in education. We see that the inequality of chances in education increases. That is why we believe it is essential to give young people an extra helping hand. Our employees are actively involved in our partnerships and social activities.
Down to earth management
CTOUCH was founded more than 10 years ago by Remmelt, Bernard and Francois. Despite the huge growth from the past years (we even had to move to a new office), the three founders are still active board members and leading the company to date.
The working culture is 'flat', meaning that hierarchy is almost unnoticeable and everyone can approach anyone to work on projects or ask questions for help. The management team pays a lot of attention to the personal development of their team members and to balance work and private life for everyone in the best way possible.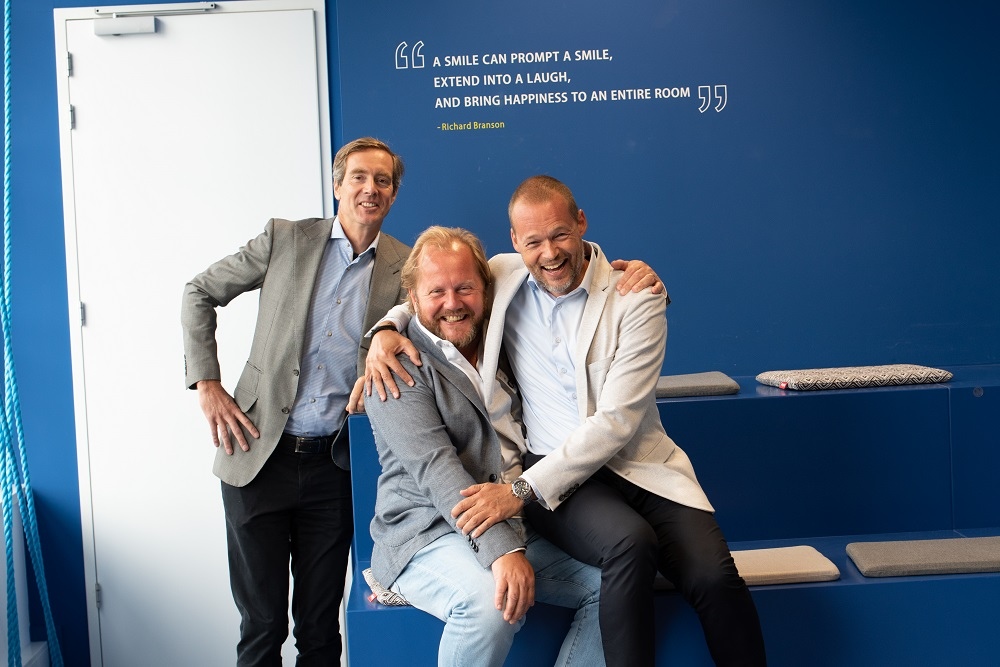 The healthiest AV bunch
Last but not least, we believe a healthy employee is a happy employee. That is why we run a lot of initiatives to stay fit and vigorous:
To get the most comfortable working experience, our hyper-modern, innovative office is full of ergonomic chairs and height-adjustable desks.
Every Thursday we have a 'C-Vital' activity: a group training session at our neighbouring gym to relieve the tension after a day at the office.
Together with other companies in the area we arrange sporting events: healthy and fun!
Touchscreens in every meeting room invite to do meetings standing up instead of all huddled together at a table.
Every day we lunch together in the office, during which we provide a wide range of healthy options.
Working at CTOUCH
Sound great, right? Would you like to join CTOUCH? Then take a look at our available vacancies, or feel free to send us an open application if your dream job is not listed. Who knows, we might be a perfect match!