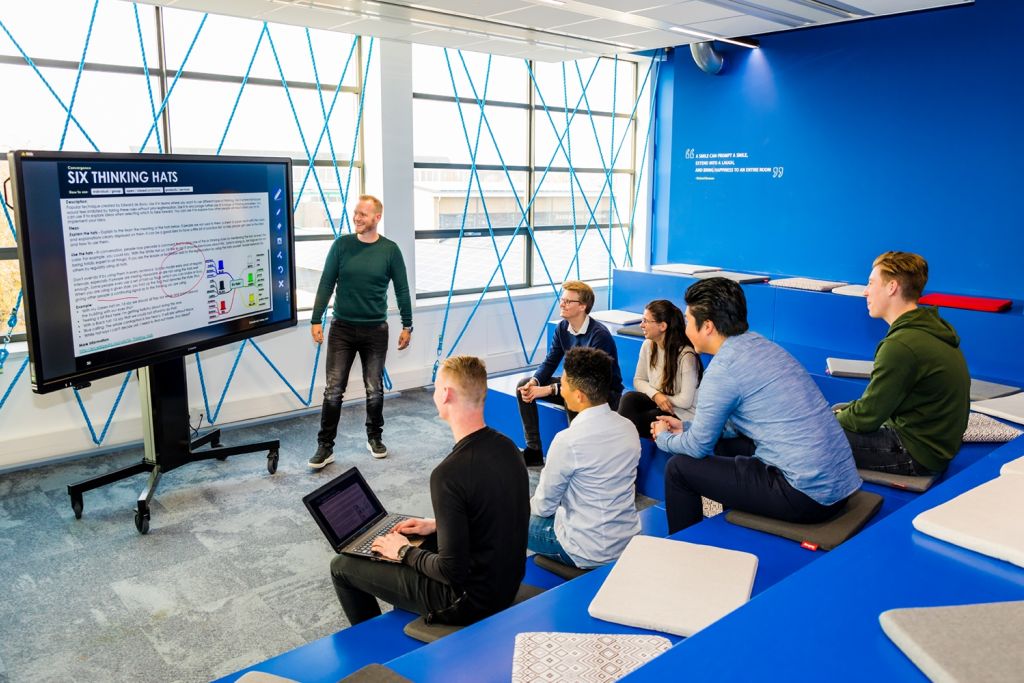 Lectures
Elevate academic teaching with the power of touch
Professors aim to begin their lectures instantly with confidence. Put them at ease with technology that helps, not hurts. By embracing technology that is user-friendly and intuitive, the highest quality of engaging academic teaching can be achieved!
Empowering academic teaching
Commence immediately
Engage students by instantly starting the lecture presentation with the magic of touch.
Involve students
Encourage student participation by tapping through polls and making them share their screens to show their work.
Flexible equipment
Easily wheel your equipment to where it's needed.
Emphasise must-knows
Annotate content to ensure students leave the lecture hall with the most important info absorbed.
Blended learning
Students calling in from home? Go hybrid and still use all your tools on the display.
Share knowledge
Easily save your annotated slides or whiteboard notes and share them directly from the screen.
Better lectures with touch
Touch provides the elements needed to create a stimulating academic learning environment. Professors can enrich their lectures by seamlessly accessing digital resources, annotating their content or incorporating interactive elements such as quizzes and polls. Students can directly engage with course material, leading to better understanding and retention of complex subjects.
of students use devices for learning
Give your students the highlights
Start your lecture slides from your device (wired or wirelessly) and start annotating! An interactive display allows professors to annotate over PowerPoint slides and highlight important information intuitively, directly on their prepared content. This brings an extra layer of depth and accessibility to study materials, making it easier for students to review and revise their course work.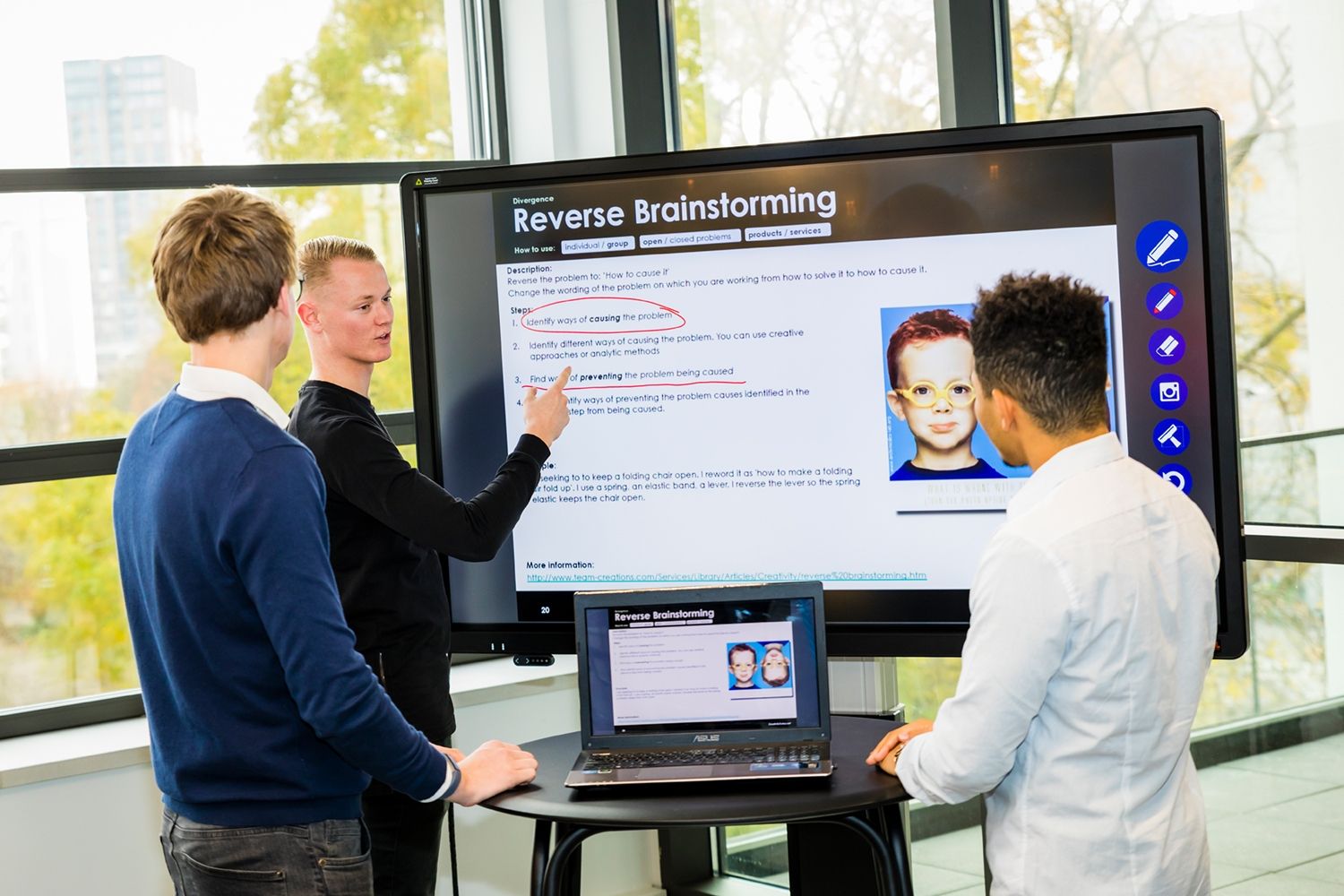 Blended learning
The new way of learning: a mixture of face-to-face teaching, hybrid lectures, self-research, and group projects. Wheel your interactive display to where it's needed: for a classic lecture where a whiteboard's needed, for hosting a Teams lecture, for writing down ideas over content, or for evaluating group work on Miro.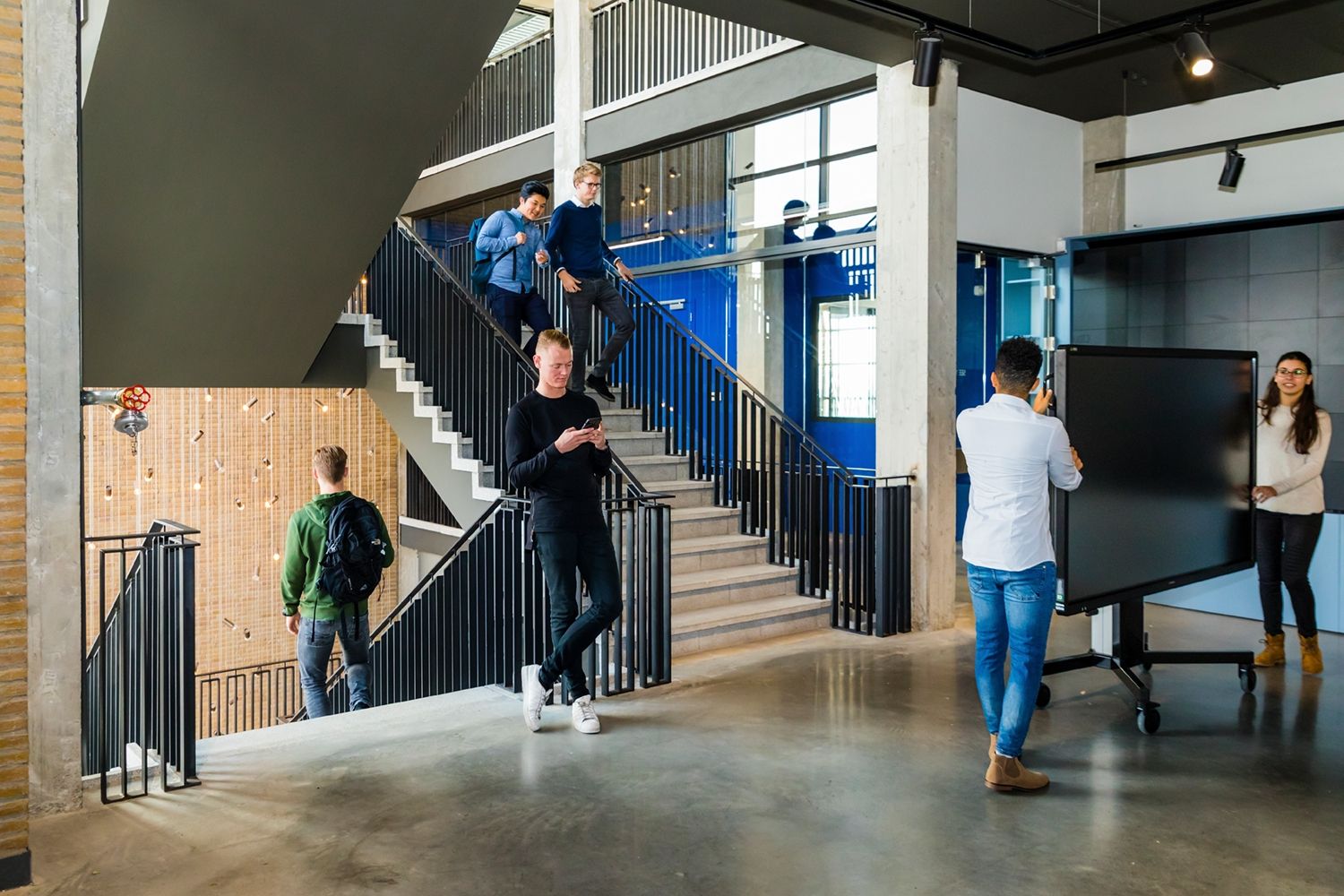 Increase student engagement
Touchscreens can engage students with real-time activities. Why not try a Kahoot! quiz to check if they were truly paying attention? Or let them guess your facts with Mentimeter? Or what about a poll in Slido? This engagement can enhance student motivation and attention during lectures, leading to better understanding and retention of the complex concepts handled in lectures.
Build your ideal
meeting room
Looking for the ideal combination of an interactive screen, mount solution and camera for your meetings?