Collaboration
From goal to result
Gather around the interactive display; it's time for you to share your thoughts and work together towards your common goal: effective & successful results! Let's get the very best out of your interactive display.
Unlock the power to collaborate
Prepare
Get everyone primed by attaching your prepared goal and agenda to your meeting using tools like Miro and Office 365.
Screen sharing
Start your session instantly using the built-in wireless screen sharing software and whiteboarding application.
E-mail meeting points
After reaching your goal, you can follow up by sharing your notes and action points via e-mail directly from the display.
Be versatile
Mix things up with a change of scenery. Simply wheel your touchscreen to a different location and start working together.
Collaboration tools
Most modern collaboration tools work perfectly with touch, allowing you to focus on what's happening on the large display.
Video conferencing
Collaborate online with cloud-based tools like MS Planner, Miro and Monday right within Teams, Zoom, Google Meet and Webex.
Collaboration - From goal to result
How touch fosters collaboration
Touch empowers you to visualise your abstract ideas into concrete writing or drawings. Huddle around the touchscreen, work from your own device or (video) call in. Get everyone on the same digital page and make decisions quickly. When everyone's satisfied, following up becomes a piece of cake. The right collaboration tools have a direct impact on employees' happiness and work output!
rely on collaboration tech
Let's get things done!
Our touchscreens are compatible with almost all popular collaboration tools, including Miro, Microsoft Whiteboard, Kahoot! and OneNote. You can use the tools directly on the interactive display from the built-in browser or via your own device using wired or wireless casting. Touch makes for easy work.
All-in-one set up
With a CTOUCH display, you can say goodbye to:

Hundreds of loose sticky notes
Flip charts and the low-res photo you need to take
Empty or missing whiteboard markers
Expensive wireless screen-sharing computers and dongles
Extra mice, keyboards, microphones and speakers
Gathering around a tiny screen to discuss research
A clutter-free, zero frustration zone sure feels inspiring, doesn't it?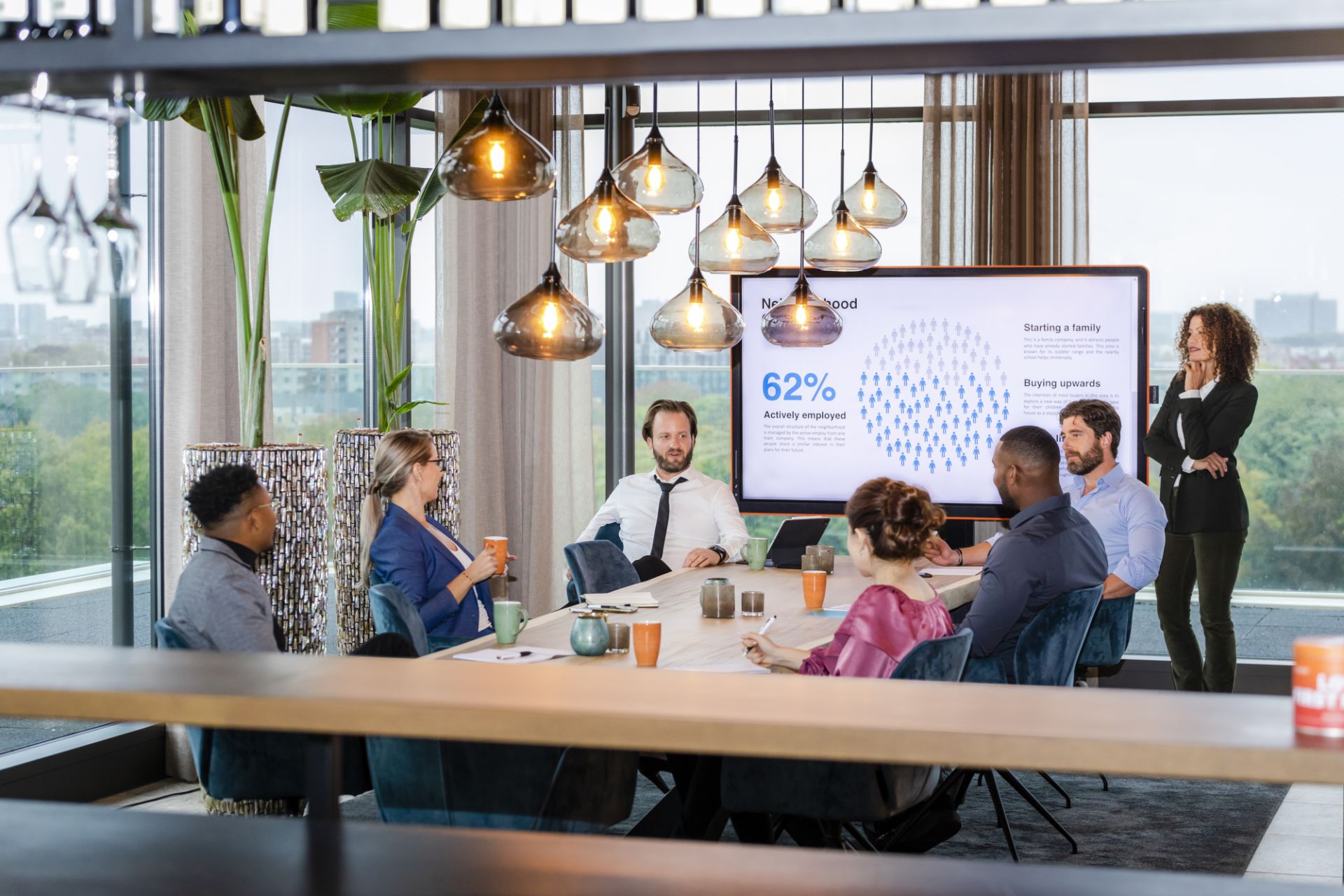 Involve everyone
Since most tools are cloud-based, why not go online? Use your device to launch an online session. The touchscreen's attached high-quality microphone, speakers and conference camera do the rest. Your remote attendees feel as if they're physically part of the session and just like you, can add notes or ideas from their bed room home office to the interactive display.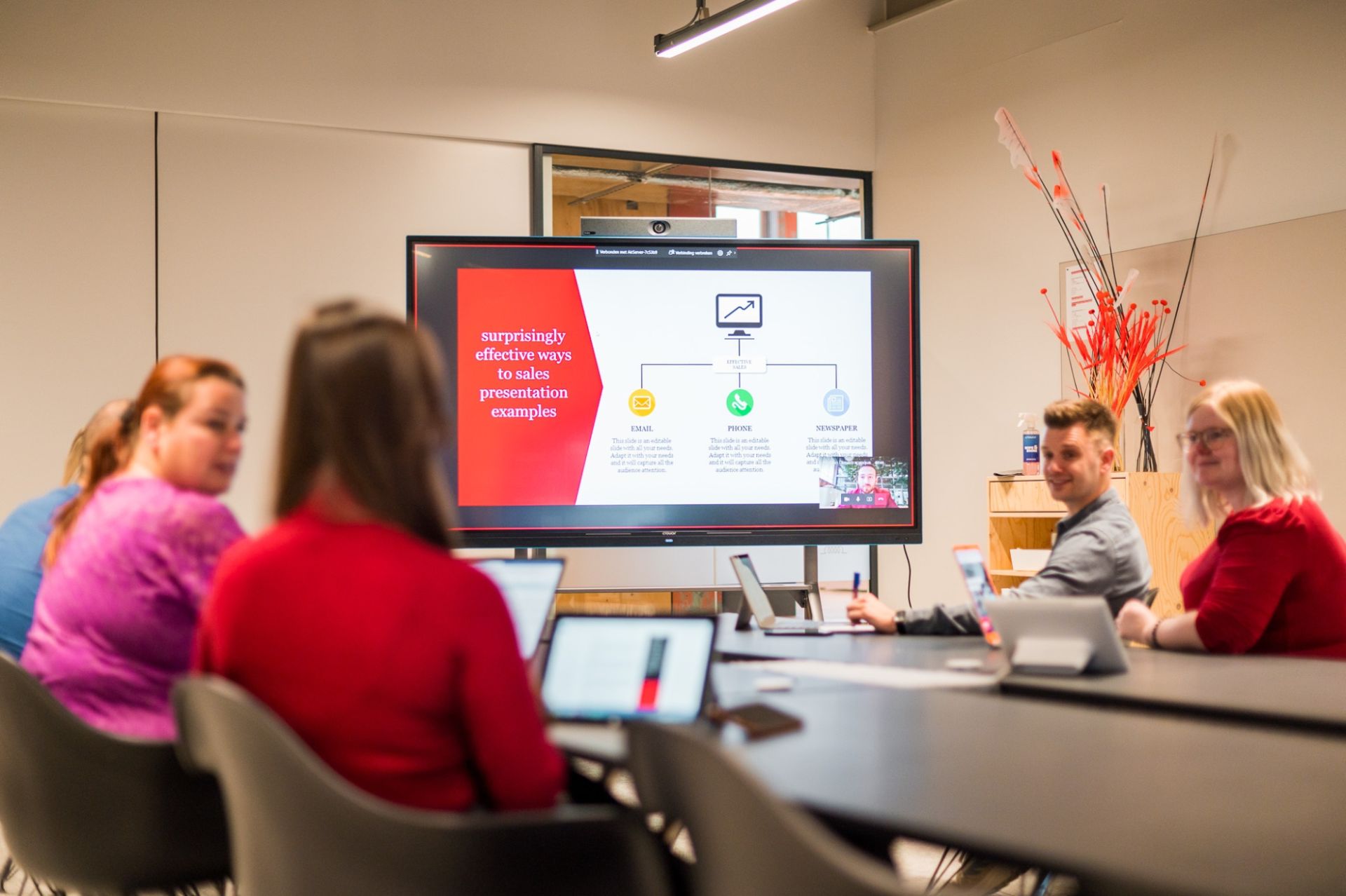 Build your ideal
meeting room
Looking for the ideal combination of an interactive screen, mount solution and camera for your meetings?