Planning
In control from A to Z
Staying on top of a project has never been easier. Using the power of touch helps you align all colleagues in a single, efficient session so everyone can get back to their tasks with minimal delay.
Unlock the power to plan
Colleagues, assemble!
Invite all team members around the screen and receive status updates right away.
Runs your tools
Wirelessly share your planning tool of choice: Miro, Microsoft Planner, Monday; all touch-ready.
Go hybrid
Attach a camera of your choice and take your planning session online to your remote colleagues.
Move around
Want to plan in a meeting room, hallway, or even the canteen? You can with the CTOUCH Neo!
Whiteboard
Don't lose post-its or notes on the flip chart. Go digital with Neo's whiteboard!
E-mail notes
Share all notes you took with a simple tap to show a QR download or an email to all attendees.
Planning - In control from A to Z
Better planning with touch
Take full control of your planning by using touch. Kick off your planning meeting by running your planning tools such as Miro, Monday or Microsoft Planner. Gather your team in the room and add remote colleagues to the session. Note down the task progress of individual members with a simple tap. And to top it all off, easily share your updates with everyone after the meeting. It couldn't be easier!
HOURS SAVED WITH 10 MINUTES OF PLANNING
DAYS A YEAR SEARCHING FOR DOCUMENTS
Why use touch?
Interact with your plans more intuitively and directly, using gestures such as pinching, swiping, and dragging to manipulate objects on the screen.
Work simultaneously, multiple people can work on the same plan at the same time.
Flexibility: Usable for a wide variety of planning tasks, from project management to architectural design to brainstorming sessions.
This all leads to increased productivity, making a large touch display the best choice for many planning scenarios.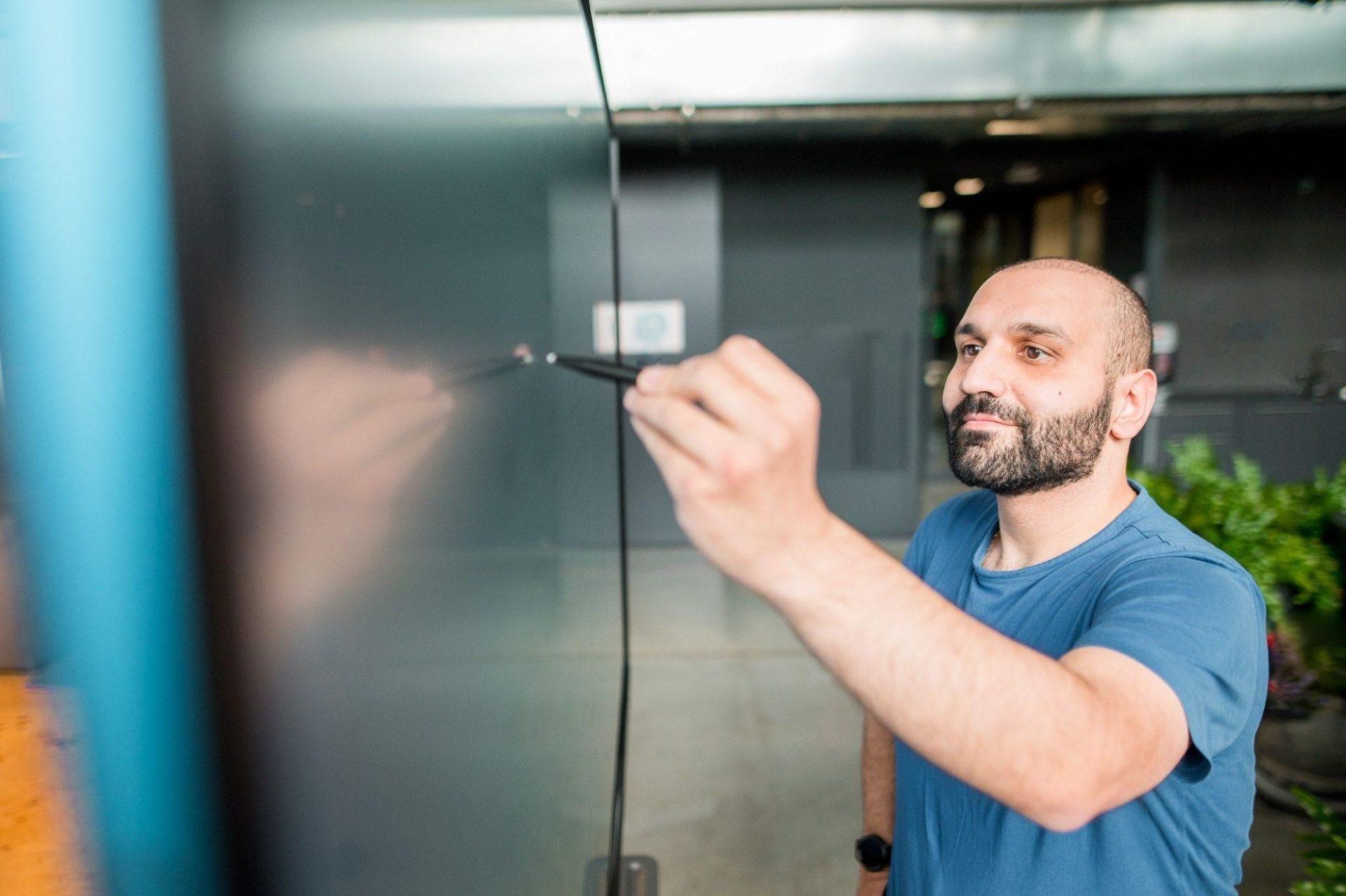 Controlled set-up
Opting for this solution eliminates the need for:
Planning whiteboards with sensitive data that can't be shared or viewed on the go
Complicated solutions for wireless screen sharing
Extra mice, keyboards, microphones and speakers
Laminated manuals to explain the "easy" collaboration set-up
Expensive Microsoft Teams Room setup
Simple, right?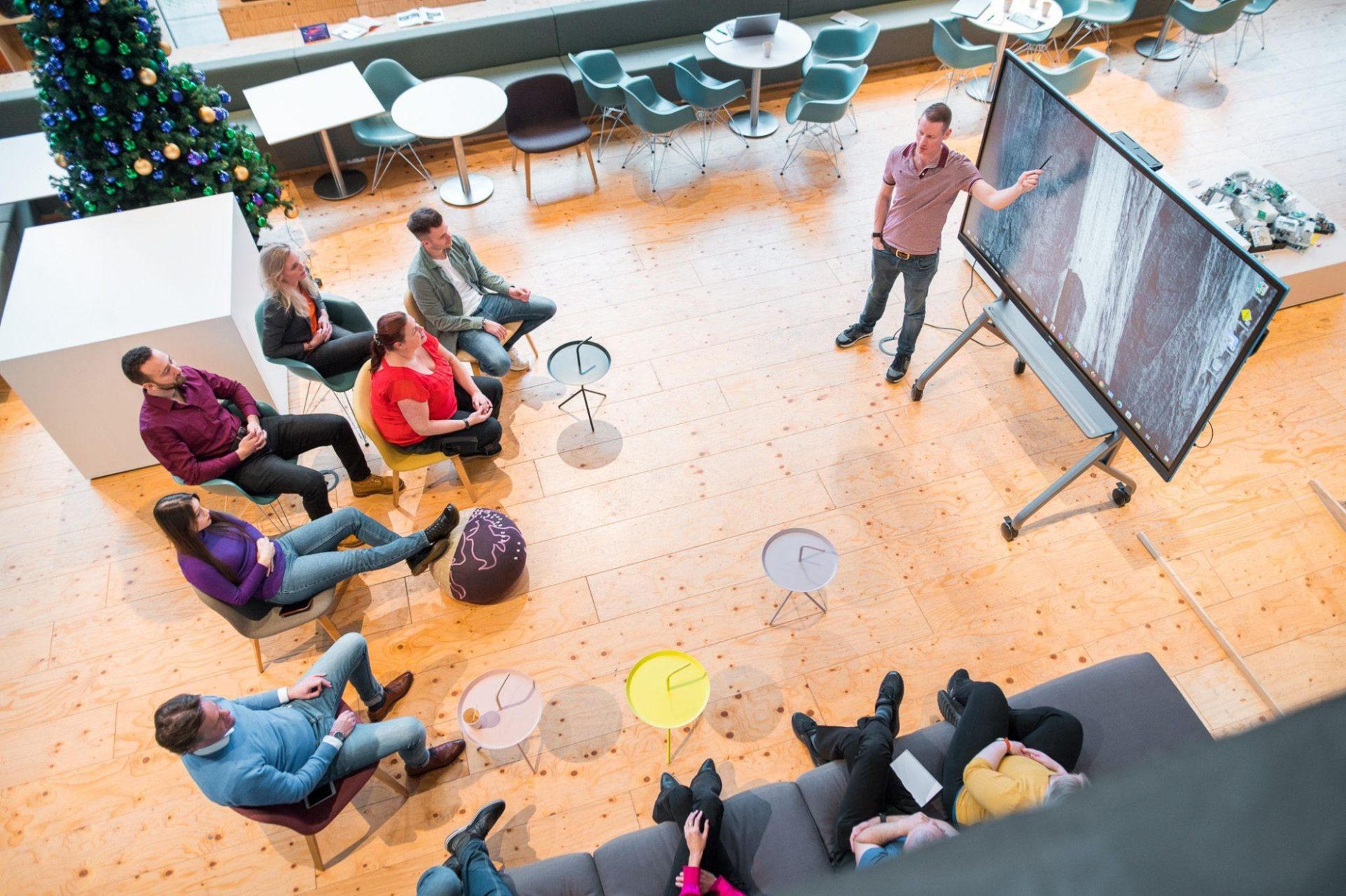 Efficient planning
A common reason for frustration during a meeting is colleagues typing on their own devices and not paying attention. To maintain the utmost efficiency, removing the need for devices like laptops and phones in the room is essential. That's where this solution shines: simply gather everyone around the screen and invite them to put in their own updates.
Choose your solution
We've given you the rundown, now it's time to choose. Let our room configurator guide you on your way to the set-up that is right for you!