The safest solution for Microsoft Teams Rooms
The Canvas is the pinnacle of all-in-one collaboration touchscreens. Bring your own device and collaborate with your hybrid team in the most secure digital environment. Meet your colleagues from every corner of the globe by connecting your Microsoft Teams Rooms (MTR) device.

$root.$emit('setActiveAnchor', 'features')" @leave="() => $root.$emit('setActiveAnchor', null)" id="features">
Canvas at a glance
Eye-catching design
Attractive, functional design invites you to touch the screen and start a meeting right away.
Maximum security
The Canvas does not have an Operating System. With no apps, accounts or stored data, maximum security is guaranteed.
Lifelike video calls
The built-in microphone combined with the 80W JBL speakers make the Canvas ideal for MTR devices.
Natural handwriting
Write, sketch and annotate like never before with the ultra-fine pen-on-paper writing experience.
Clear sound
Full-bodied JBL® surround speakers make it sound as if your online colleagues are right there in the meeting room with you.
Energy efficient
Reduce power consumption with the built-in human presence detection and eco-mode.
Everything about Canvas in just 5 minutes
Build your ideal meeting room For every office a productive space!
The most secure touchscreen you can find
The CTOUCH Canvas has no Operating System. How much more secure can it get? No OS, no apps, no data! To verify the Canvas' security baseline, independent security audits are performed by Grant Thornton. For extra security, the CTOUCH Canvas has a fully configurable quick start menu and physical ports.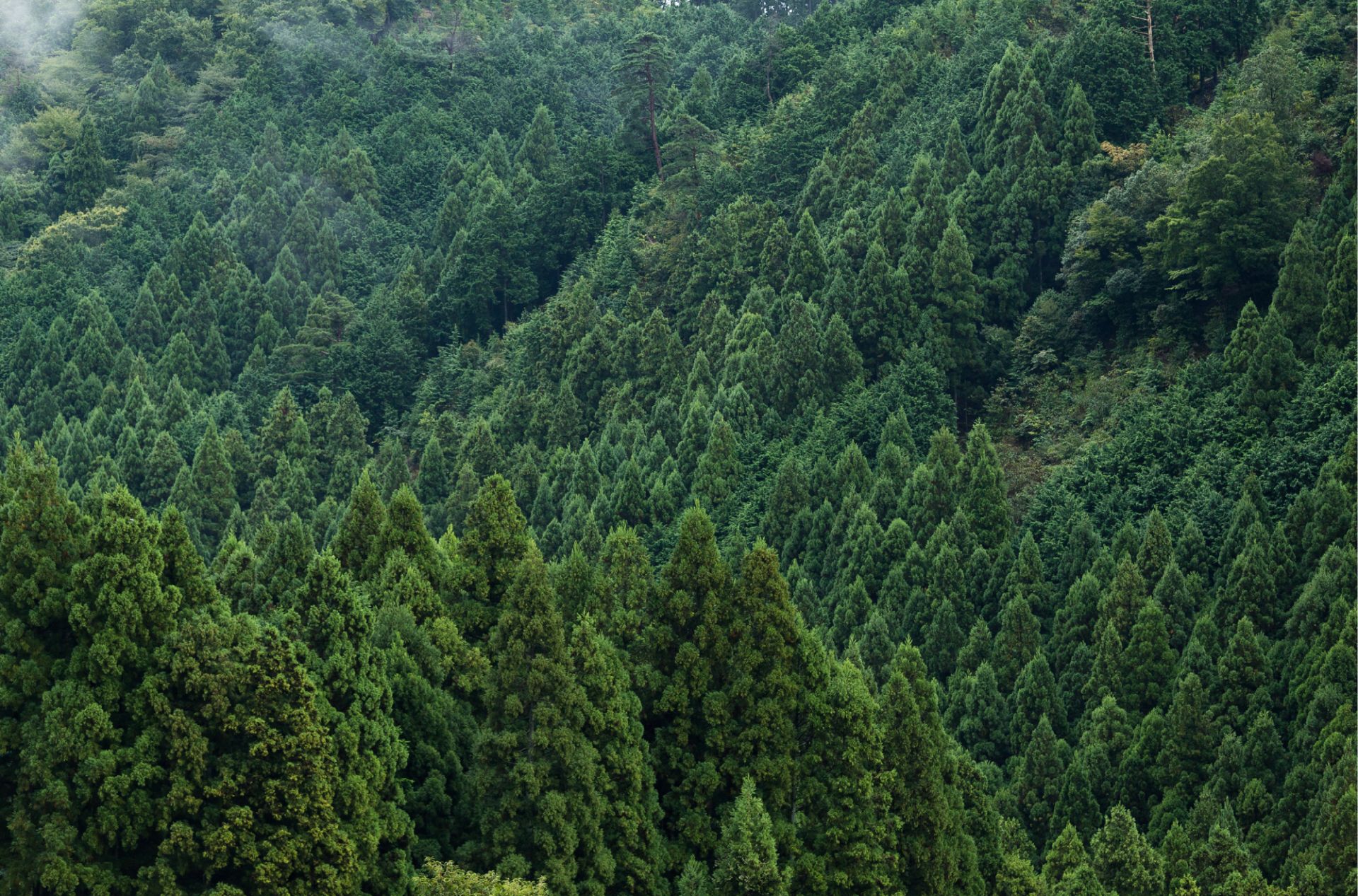 Sustainability through transparency We provide transparency on the environmental impact of the CTOUCH Canvas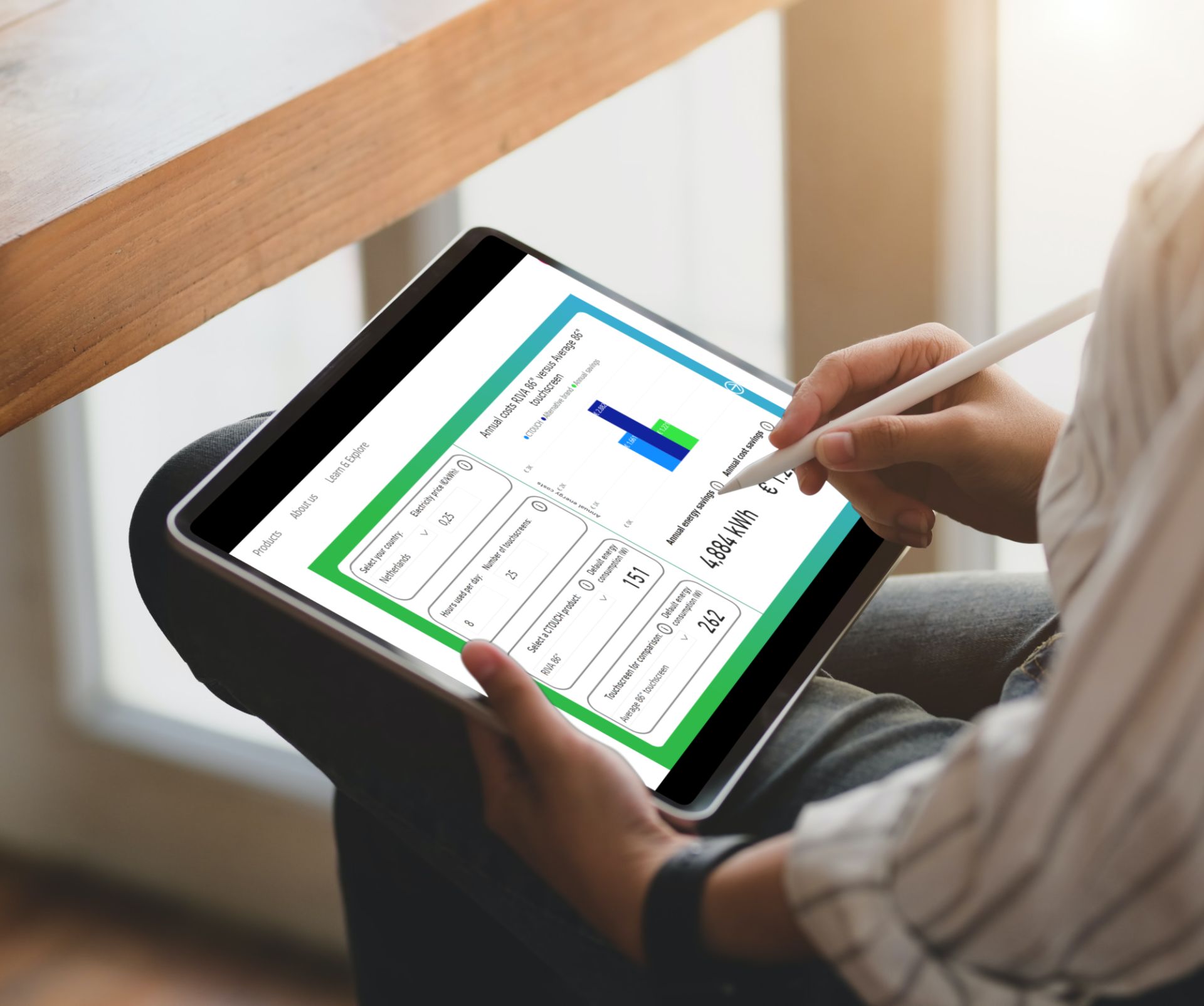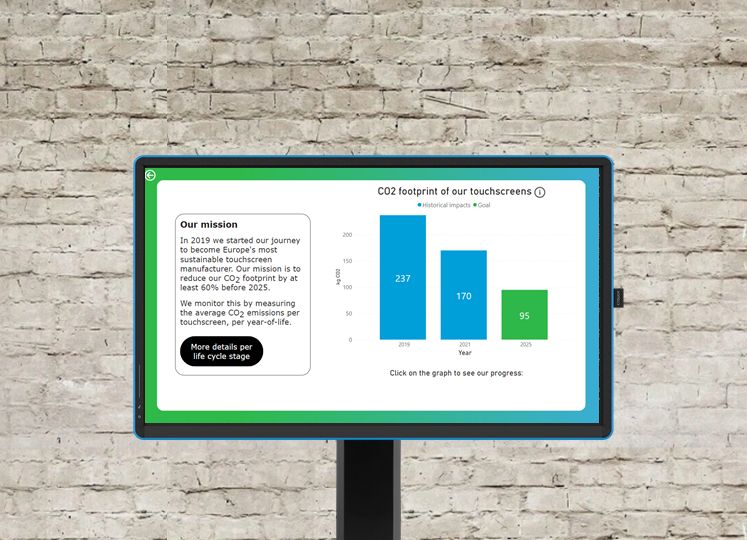 Ready to get hands-on? Request your demo today. You won't regret it.
$root.$emit('setActiveAnchor', 'specifications')" @leave="() => $root.$emit('setActiveAnchor', null)" id="specifications">
Canvas specifications
MTR ready
The safest MTR solution: no Operating System
CTOUCHABLE™ design
Invite user interaction with eye-catching design
InGlass touch technology
Ultra fine pen-on-paper-like writing experience
JBL Speakers
Clear audio provided by powerful speakers that reach even the back of the room
USB-C
One-cable presenting for video, touch, charging and internet
Canvas elements
Intuitive whiteboarding and wireless sharing software included
Future proof with BRIX
Upgrade Canvas with a BRIX module to add functionality
Barco verified
Canvas is fully compatible with Barco ClickShare
$root.$emit('setActiveAnchor', 'downloads')" @leave="() => $root.$emit('setActiveAnchor', null)" id="downloads">
Get in touch
with us
The CTOUCH bunch are here to help you!
How can we be of service?
$root.$emit('setActiveAnchor', 'accessories')" @leave="() => $root.$emit('setActiveAnchor', null)" id="accessories">
You might need
these accessories