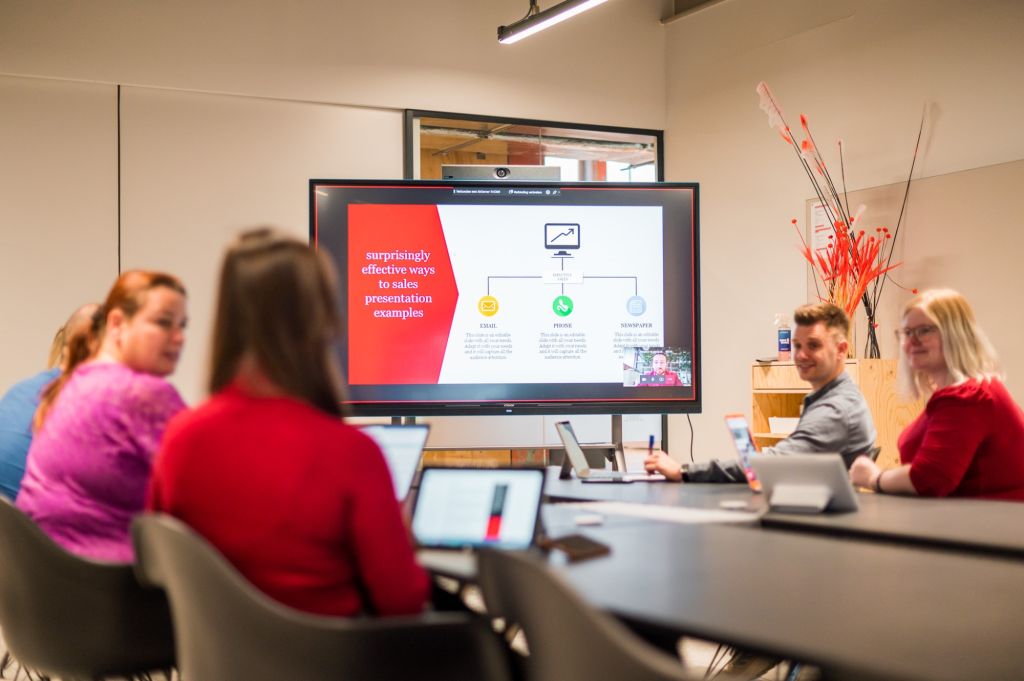 Hospitality
Inspire your guests
Create inspiring and flexible meeting spaces with the right AV set up. Pamper your guests with state-of-the art, easy access touch technology. Make them feel comfortable and facilitate new perspectives on their work.
Everybody knows how it works
Your guests don't have time to find out how the technology works. That's what makes the CTOUCH Neo perfect. Do you see the screen with the 4 options next to this text box? That's exactly what you get when starting up the screen. So there is absolutely no way to do this wrong!
Touch makes the difference
Your guests want a change of scenery, but still want to use PowerPoint and a whiteboard. Well, did you know these work perfectly with touch? Invite your guests to close their laptop, stand up and have an engaging, productive session thanks to the power of touch. And afterwards, they can easily share their notes and erase them. It does not get easier or more secure than this.
A unique meeting space for every guest
With the flexibility to adjust your spaces for the next gatherings, your guests' needs are always met. Roll the desired screen size of the CTOUCH Neo quickly into the room using our Amigo trolley. The display's built-in wireless internet requires no further installation. Simply plug in the power cable and the meeting is ready to start!
Sustainable meeting technology
Our interactive displays come with a myriad of sustainability features designed to conserve energy. With smart on/off, the display automatically turns itself off when your guests leave for their coffee break. Once they're back, on it goes again. Our remote management system CTOUCH Sphere gives extra insight into energy use. Thanks to these features & more, using CTOUCH can save you on average 38% energy compared to other competitors!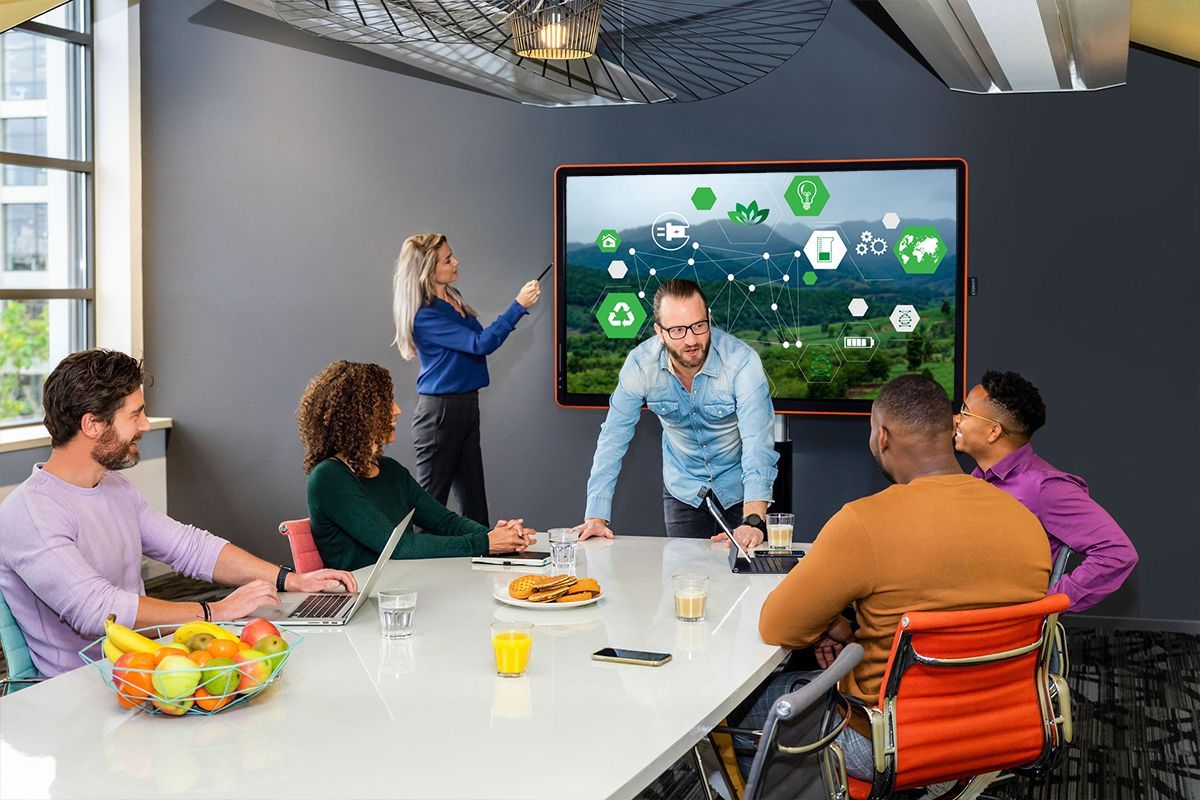 Furnished for success
Tidy
Well-ordered space, well-ordered mind!
A touchscreen removes the need for extra office supplies that only serve to clutter your meeting spaces and take away focus. No more loose post-it notes scattered about when you can annotate directly on your content!

Hygienic
The smooth glass and metal surfaces of our displays ensure you can completely and easily sterilise workspaces to prepare them for the next group of guests. All with the wipe of a cloth and our own cleaning solution 'Wipe and Shine'!

DISCOVER HOW TO USE OUR DISPLAYS IN PRACTICE
COLLABORATION
From goal to result.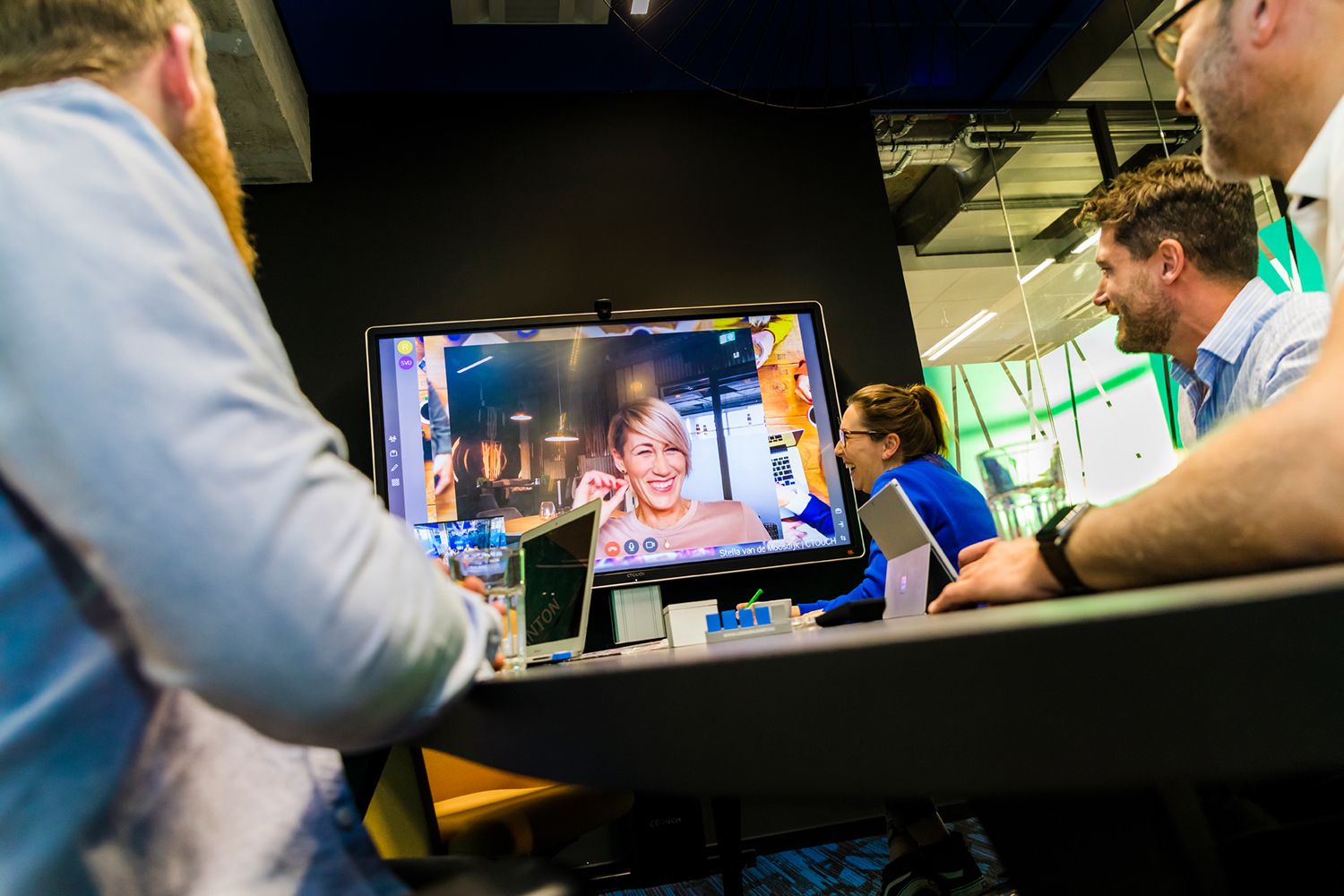 HYBRID MEETINGS
Meet your match!
Presentations
Less boring, more engaging.
Planning
In control from A to Z.