Blog
26-05-2023
The 8 advantages of teaching with touch
Touchscreens in education are as common now as was the humble blackboard 20 years ago. They occupy the most important part of the classroom, where young eyes, hungry for knowledge are transfixed for sometimes 3 hours a day, 5 days a week.
Touchscreens don't create great teachers, but they can help them become great by adapting and supporting their teaching styles. They should be a natural, seamless extension of a teacher and an engaging multimedia device for the students where dynamic content facilitates better knowledge and all-round attainment. Imagining Tutankhamun's tomb for example, is much less memorable than walking through it, talking about the atomic structure rather than peeling back the layers in a virtual recreation on a 4K screen at the front of the class.
In this article, we've listed the benefits of touchscreens in the classroom.
1. Promotes engagement
Students are used to dynamic content outside of education. The touchscreen and its content allow them to learn in a fun, familiar and engaging way!
2. Stimulates teacher creativity
Teachers want to get up and running immediately with their touchscreen. They can present their lessons in a spirited way with a wealth of content (literally) at their fingertips!
3. Encourage teamwork and inclusion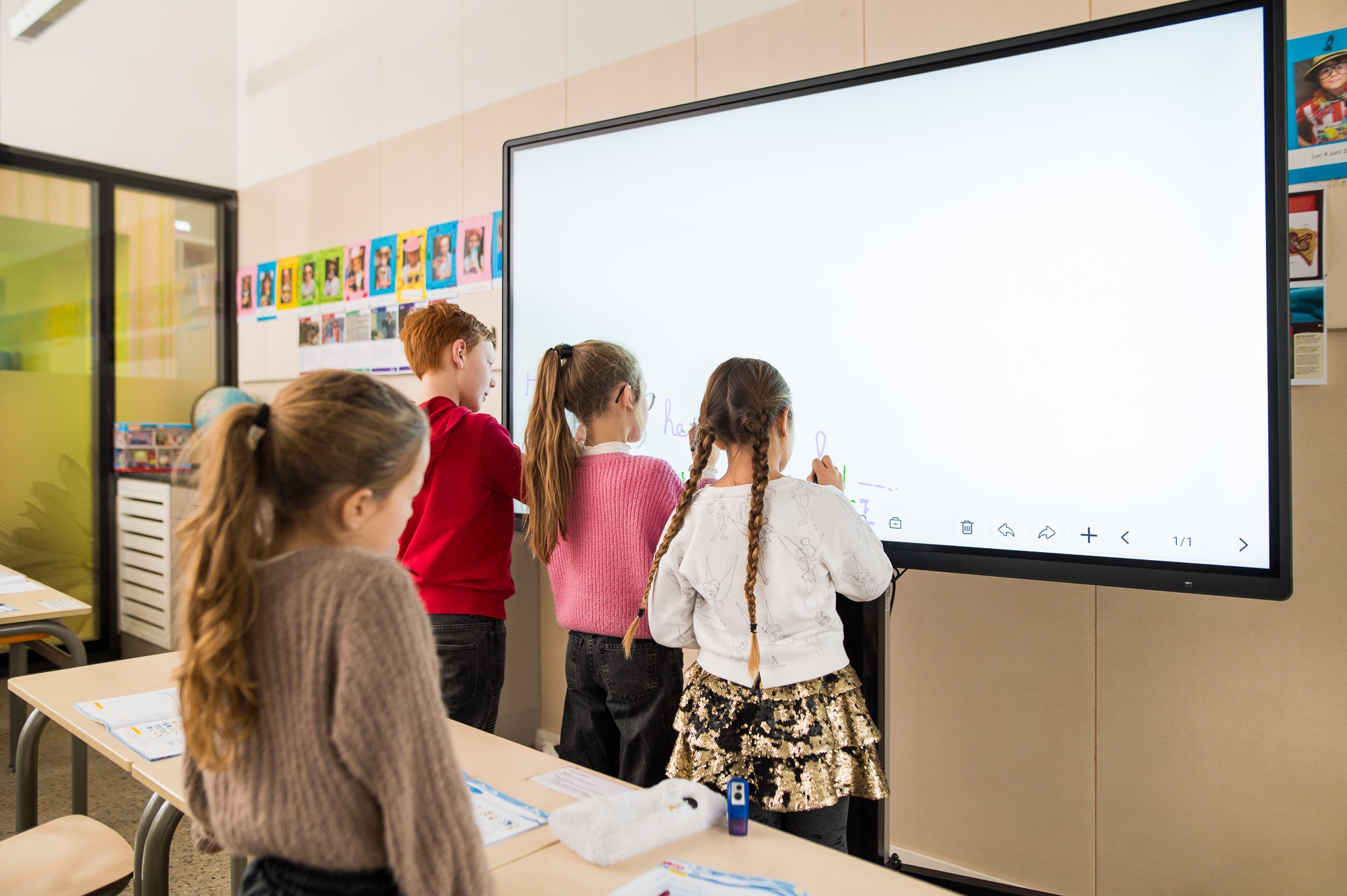 Many fingers make light work. With screens able to handle 32 points of touch, multiple students can come together to 'thought shower' their ideas in a collaborative way. And students can write their creative ideas directly on the screen
4. Easy to use
Anyone can work with a touchscreen. It's as easy as using your phone or tablet! With one press of a button, you have access to an incredible amount of content. That makes teaching even easier and more fun.
5. Modern technology inspires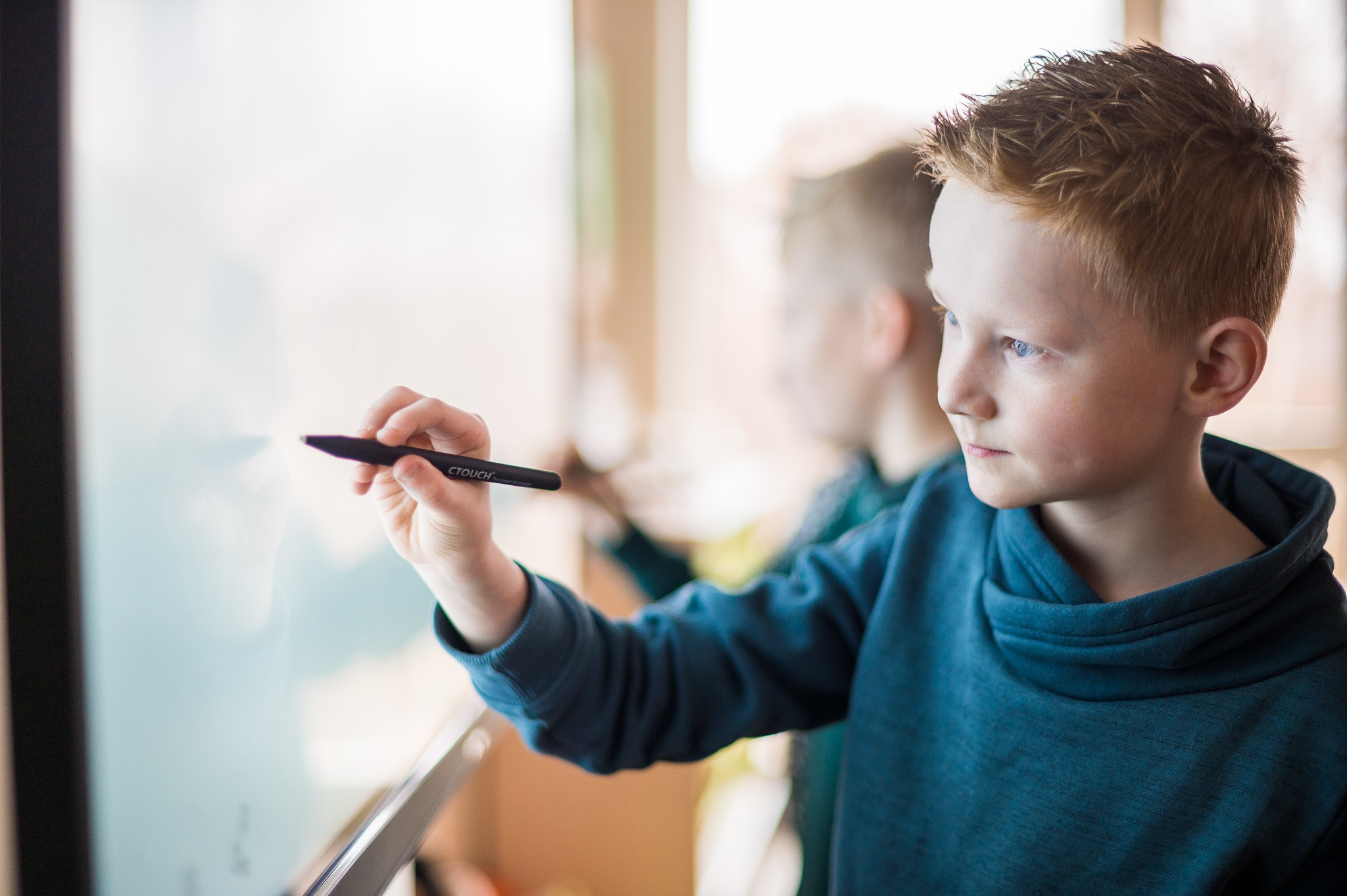 We encourage not only ourselves, but also our students, in creative thinking and working with technologies such as touchscreens. In a rapidly changing digital world, everyone moves along faster, and we prepare pupils even better for the future
6. Makes your life easier
Subject specific content at your fingertips! No more slaving away preparing PowerPoint slides!
7. Improves collaboration for your familiar resources
Did you know that many collaboration tools and apps, such as Kahoot!, Microsoft Office, Wikipedia and UboardMate, have been optimised for touch? This way you get even better results, and it is more fun for students to work together
8. Brings students & teachers together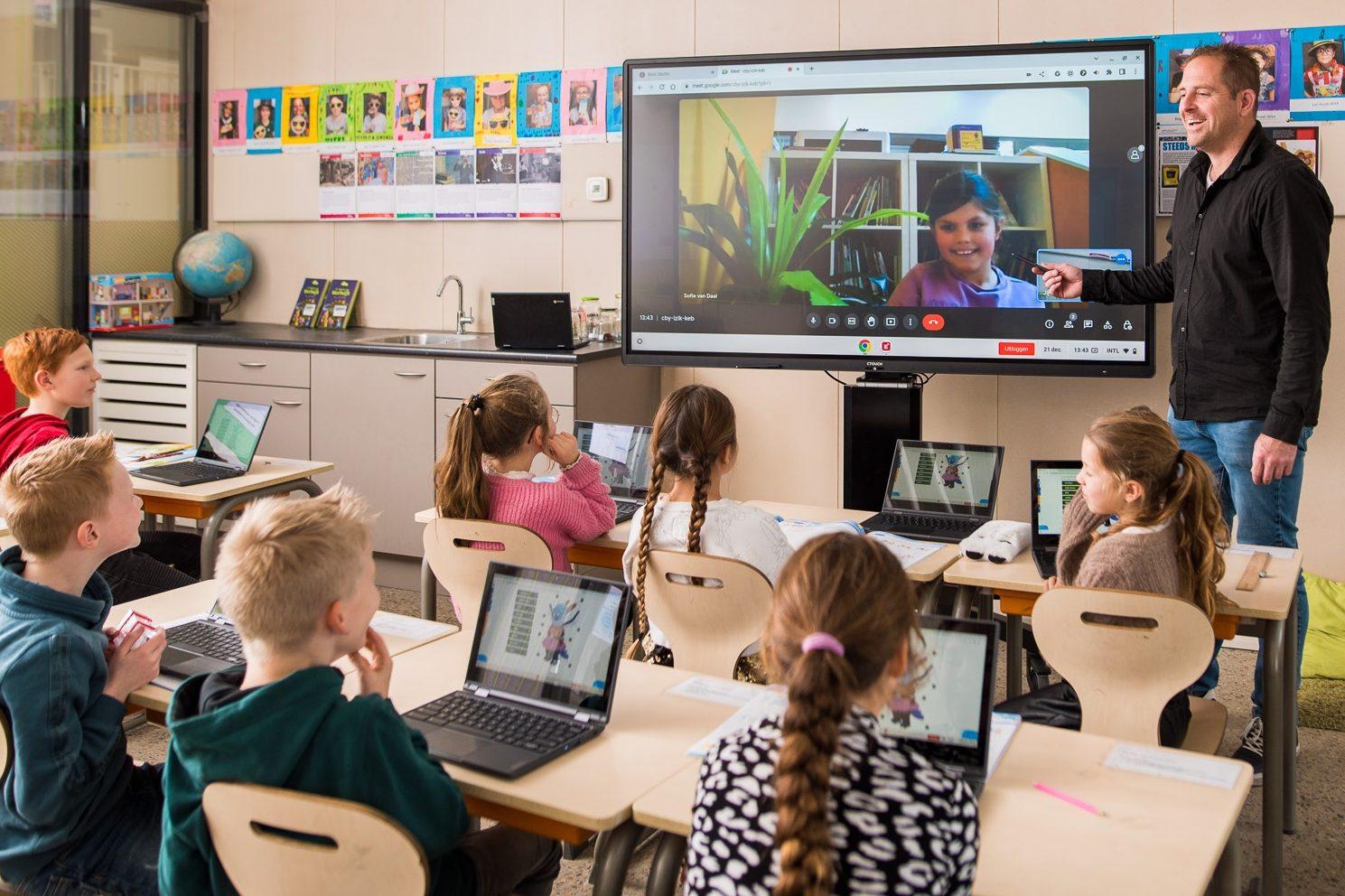 Whether they are at home or at school, a touchscreen has the capability to engage in-class and remote learners simultaneously.

Touch simply makes lessons more effective, more meaningful and fun!