News
19-01-2021
CTOUCH nominated three times for AV News Awards 2021
All good things come in threes! We are very proud to announce that CTOUCH has been nominated as finalist of the AV News Awards 2021 in three categories: Collaboration Innovation of the Year, AV Display Innovation of the Year and AV Manufacturer of the Year. We received a nomination for our modular CTOUCH BRIX concept, our unique CTOUCHABLE™ design and our efforts in the field of sustainability & circularity.
The winners of the AV News Awards 2021 will be announced during the Awards ceremony on the 4th of February 2021 (at 8.30 am GMT). The ceremony will be presented via the AV News Awards platform embedded within www.avnews.co.uk.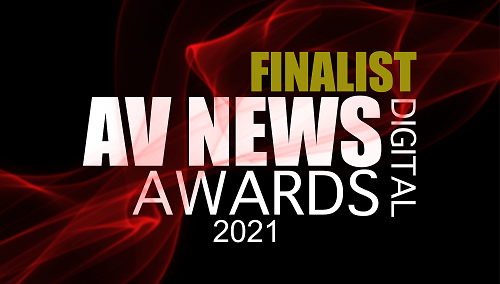 "Three nominations, that's amazing!", says CTOUCH CEO Remmelt van der Woude. "It's a great recognition for all the hard work and dedication of our trusted partners and the CTOUCH team in 2020. It's been a special year for all of us. A year in which the AV industry and the education sector have shown resilience. We will enter a new era where hybrid working and learning is here to stay. We are proud to be able to make an important contribution in boosting interactivity, productivity and engagement during (online) meetings and classes. It offers many opportunities for the great future ahead of us."

Collaboration Innovation of the Year: CTOUCH BRIX
Our CTOUCH BRIX solutions are competing in the category 'Collaboration Innovation of the Year'.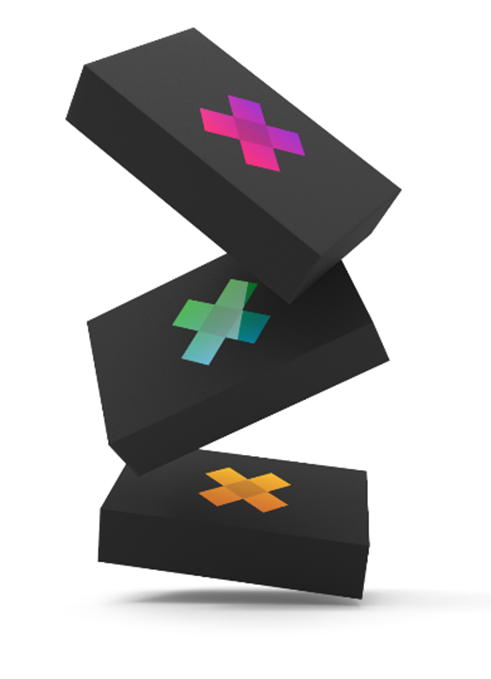 CTOUCH BRIX is a complete line-up of scalable collaboration solutions for the modern workplace.. The BRIX concept is based on a modular business model, using the touchscreen as a basic platform, which is upgradeable via modules. In a nutshell, this means companies will be able to upgrade or migrate to different collaboration solutions within their meeting room or huddle space. This can be done without having to completely replace their CTOUCH touchscreen. As a result, we save companies a lot of money and together we reduce loads of CO2 emission. Yes, we're talking about a real win-win situation here.
The CTOUCH BRIX family includes BRIX For Teams, BRIX For Zoom and BRIX PRO solutions.
AV Display Innovation of the Year: CTOUCHABLETM Design
CTOUCH' unique CTOUCHABLE™ design is nominated in the category 'AV Display Innovation of the Year'.
Almost all large format displays are similar in shape and size, like traditional TVs. Anyone who has been near, or grown up with TVs has learned to NOT touch them. Because of this existing presumption, the unique CTOUCHABLE™ design ethos is developed to naturally encourage people to touch the screen, so that engaging, collaborative & social working behaviour can follow.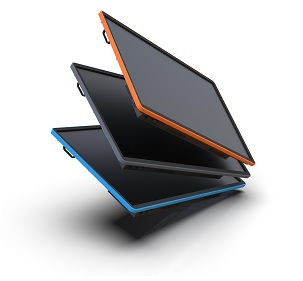 From the coloured rugged rubber and soft-touch textile frame, to the touchable buttons and intuitive menu. It all works together to foster energising meetings and to bring innovation and teamwork to life! The rubber frame is available in three colours: regal orange, electric blue and midnight grey. Each colour has its own purpose. The CTOUCH Canvas, a secure designed-for-business touchscreen, is the first interactive display with CTOUCHABLE™ design. The Canvas frame and the CTOUCHABLE™ design are patent pending. In addition, the CTOUCH Canvas is eligible for an iF Design Award.
AV Manufacturer of the Year: CTOUCH Sustainability & Circularity
And last but not least, our efforts in the field of sustainability & circularity have been awarded with a nomination in the category 'AV Manufacturer of the Year'.
CTOUCH has taken vast steps in putting the environmental footprint and circularity of touchscreens a key topic on the agenda of the AV industry. This goes way beyond the recycling of product packaging, as we believe sustainability is much more than recycling. We conducted research on the CO2 impact of the manufacturing and use of interactive flat panel displays (IFPD). This research gave many new insights and has led us to initiate several new, innovative projects that will benefit the environment, as well as schools, universities and companies that are planning to invest in new technology. A true win-win concept, of which we are very proud.
One of the key initiatives is the development of the CTOUCH Sustainability Passport. For each of our touchscreens, we conducted a Life Cycle Analysis (LCA) to quantify the CO2-impact of the entire life cycle. The outcome forms the basis of the Sustainability passport. Every CTOUCH touchscreen comes with its own Sustainability passport.
A second initiative is our Second Life concept. Companies that want to replace their CTOUCH screens (for example because the warranty period expires), receive a refund on their investment in new CTOUCH technology, in exchange for their used screens. This allows us to refurbish our screens that reach their first end-of-life, upgrade them and offer them to another customer for a reduced price. This gives our products the long lives they deserve while also avoiding unnecessary use of new materials in the production phase. That's circularity!