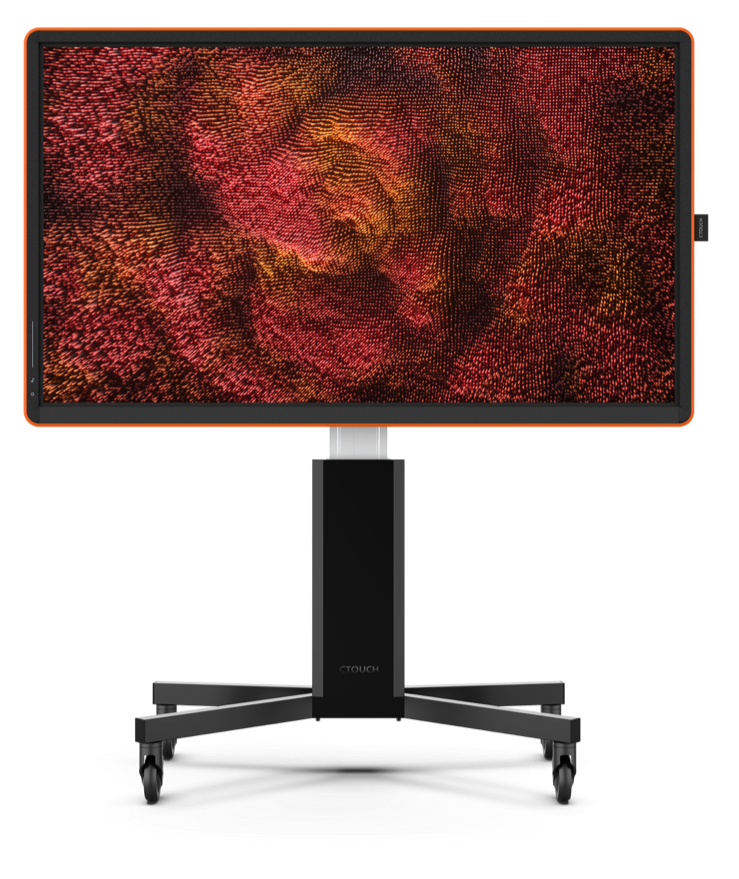 The safest solution for large corporations
The Canvas is the pinnacle of all-in-one collaboration touchscreens. Bring your own device and collaborate with your hybrid team in the most secure digital environment. Meet your colleagues from every corner of the globe with Canvas' advanced video conferencing technology.
$root.$emit('setActiveAnchor', 'features')" @leave="() => $root.$emit('setActiveAnchor', null)" id="features">
Canvas at a glance
Eye-catching design
Attractive, functional design invites you to touch the screen and start a meeting right away.

Maximum security
The Canvas does not have an Operating System. With no apps, accounts or stored data, maximum security is guaranteed.
Lifelike video calls
The built-in microphone combined with the Stage webcam stand make the Canvas ideal for video conferencing.
Natural handwriting
Write, sketch and annotate like never before with the ultra-fine pen-on-paper writing experience.
Clear sound
Full-bodied JBL® surround speakers make it sound as if your online colleagues are right there in the meeting room with you.
Energy efficient
Reduce power consumption with the built-in human presence detection and eco-mode.
Everything about Canvas in just 5 minutes
The most secure touchscreen you can find
The CTOUCH Canvas has no Operating System. How much more secure can it get? No OS, no apps, no data! To verify the Canvas' security baseline, independent security audits are performed by Grant Thornton. For extra security, the CTOUCH Canvas has a fully configurable quick start menu and physical ports.
Best writing and collaboration experience
Smoothly write, draw, annotate and sketch to your heart's content. Canvas' optical bonded InGlass™ touch technology delivers a high precision pen-on-paper writing experience. Get the most out of your collaboration tools with the power of touch. Canvas is fully compatible with Windows Ink and Agile tools such as Trello, Jira or Miro.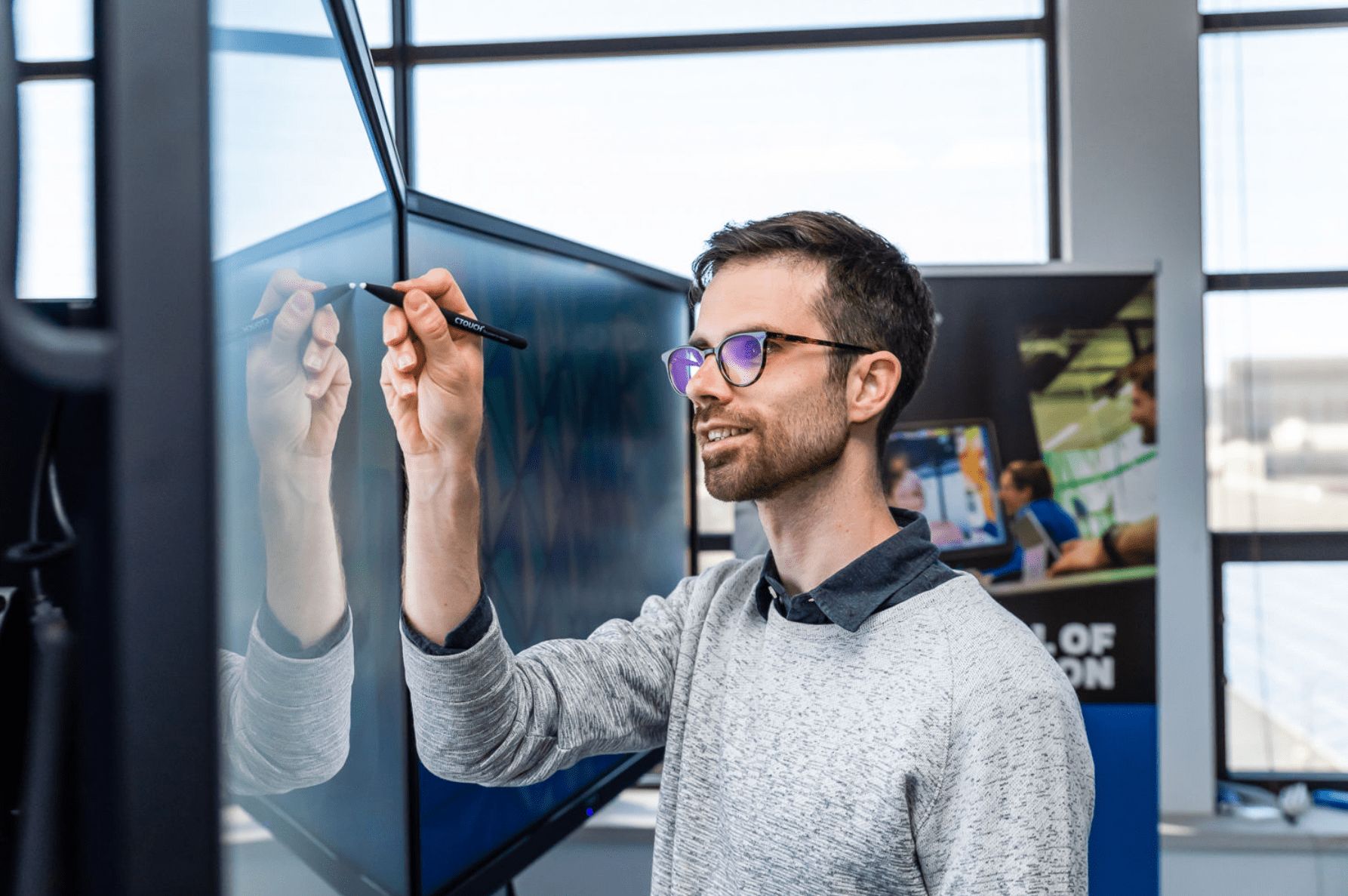 Whiteboard and share with Canvas Elements software
Canvas is bundled with two software licenses to meet your professional collaboration needs. FlatFrog Board for Rooms is a collaboration tool for effortless whiteboarding. AirServer allows for native, wireless screensharing, without having to install third party apps on your device.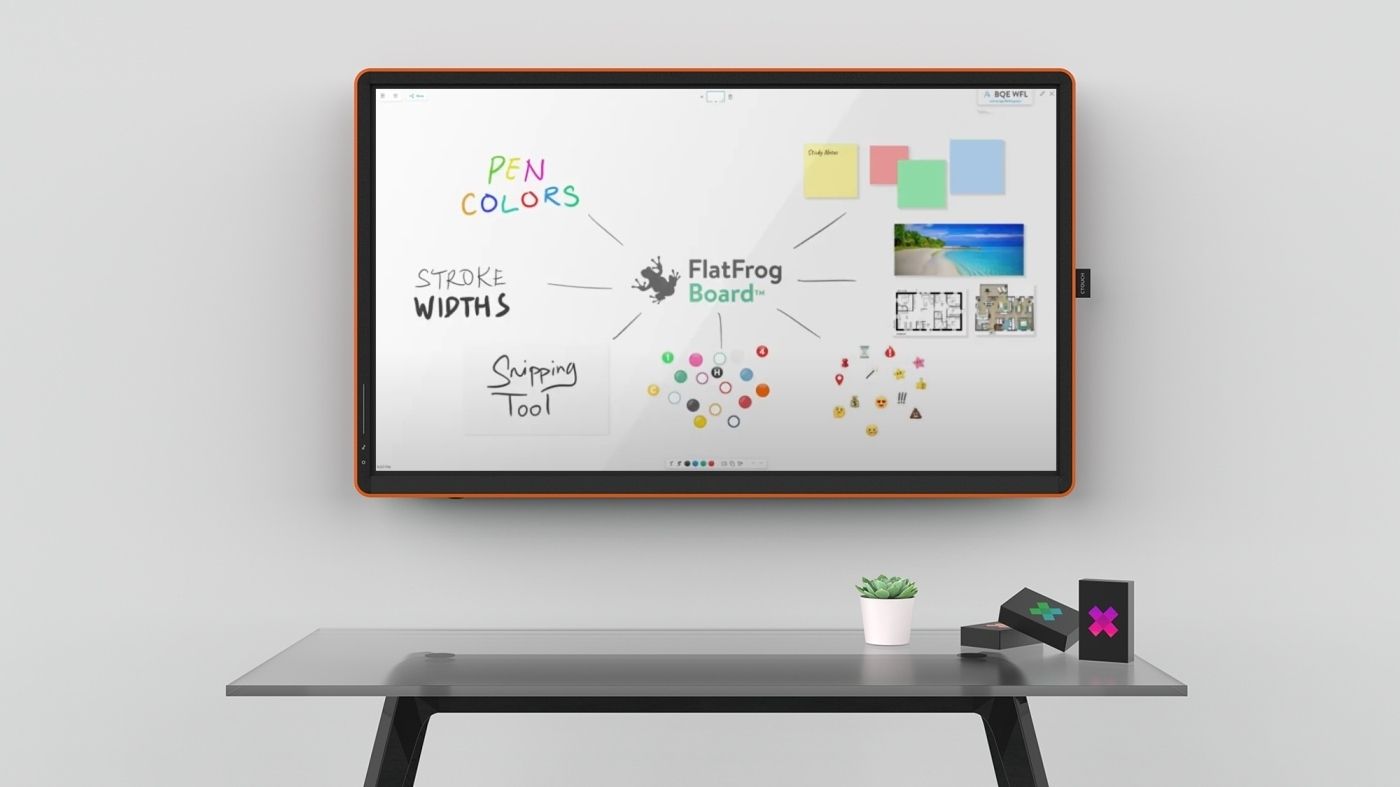 Premium video conferencing
Two integrated stereo JBL® 3-way speakers (tweeter, mid-range and woofer) deliver virtual surround sound. The built-in far-field microphone array allows you to participate across the whole room. The flexible camera mount magnetically snaps onto either side of the display, allowing you to place your camera of choice at eye-level.
Stands out in every meeting room
Canvas' unique CTOUCHABLE™ design immediately draws the eye. The coloured rubber, soft-touch textile frame and touchable buttons invite you to interact with the screen. Canvas is available in the Regal Orange, Electric Blue and Midnight Grey colours.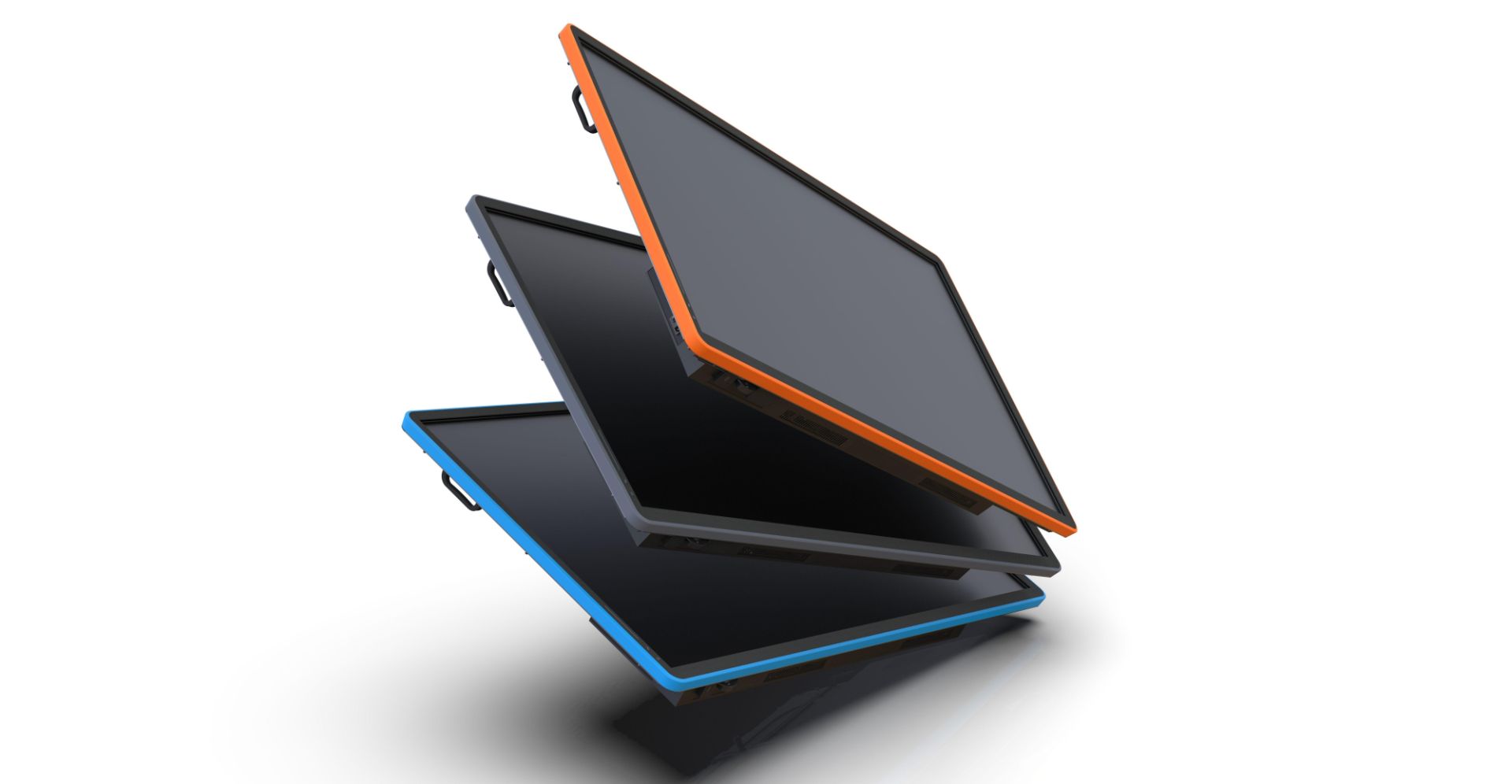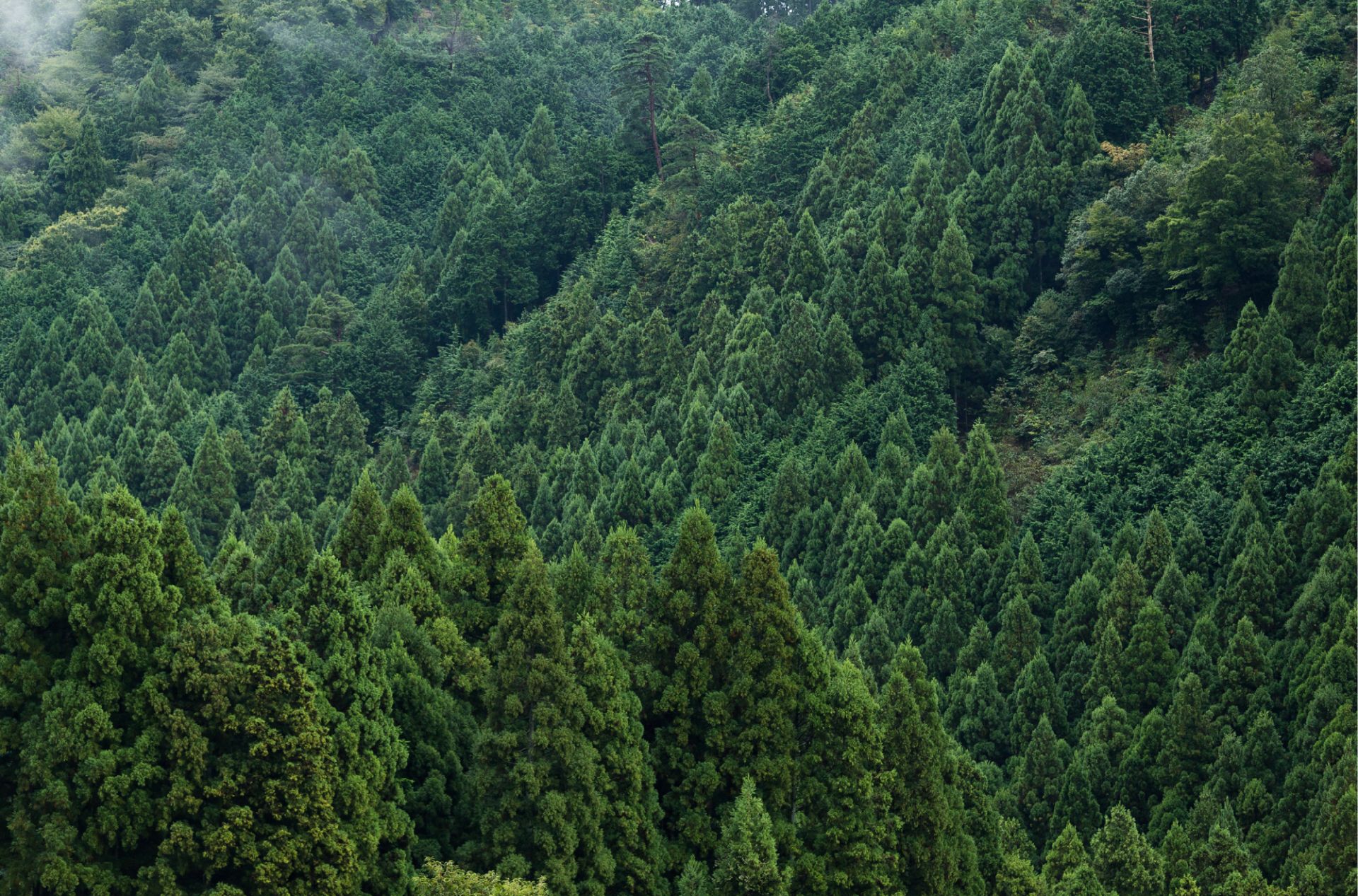 Sustainability through transparency We provide transparency on the environmental impact of the CTOUCH Canvas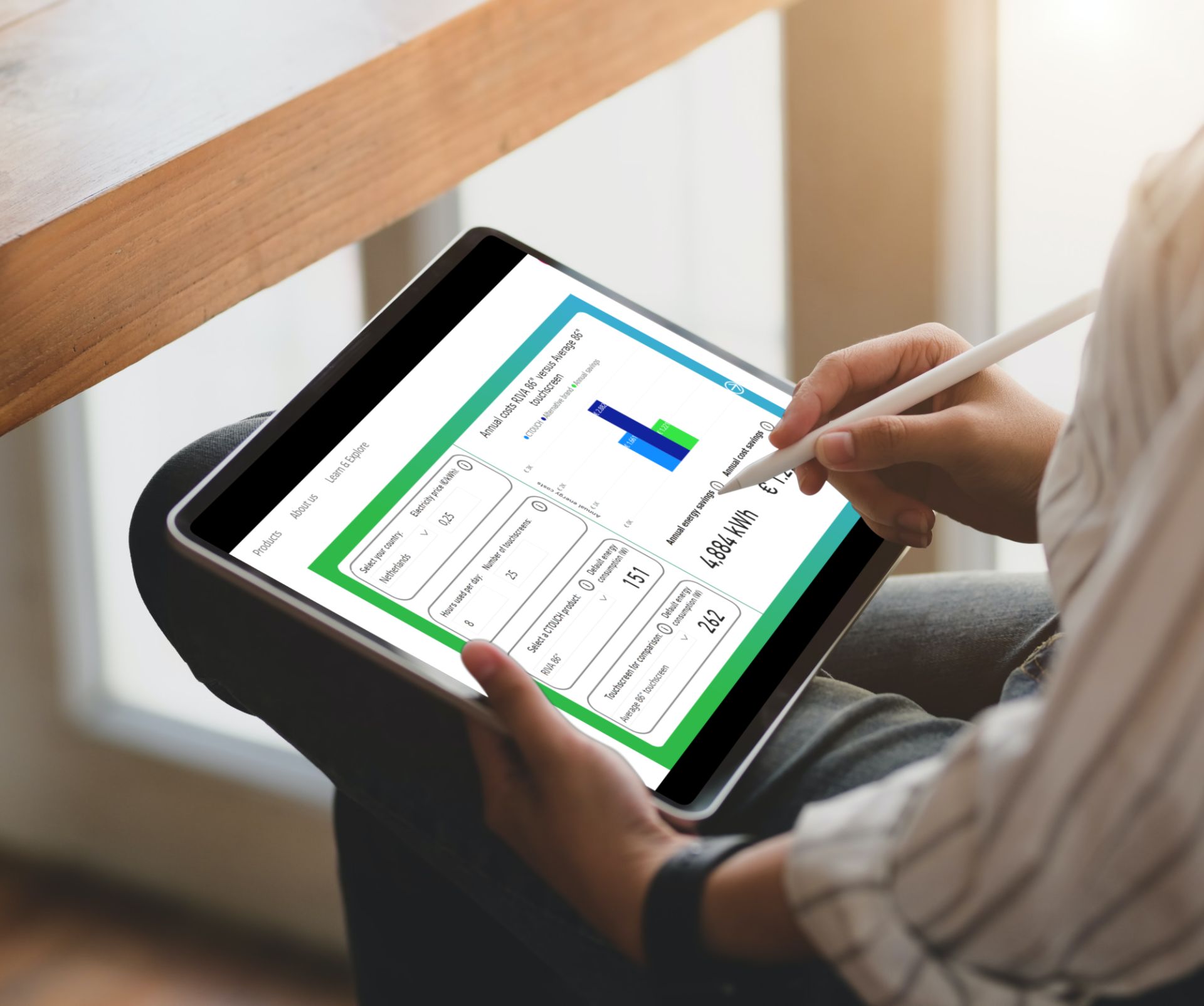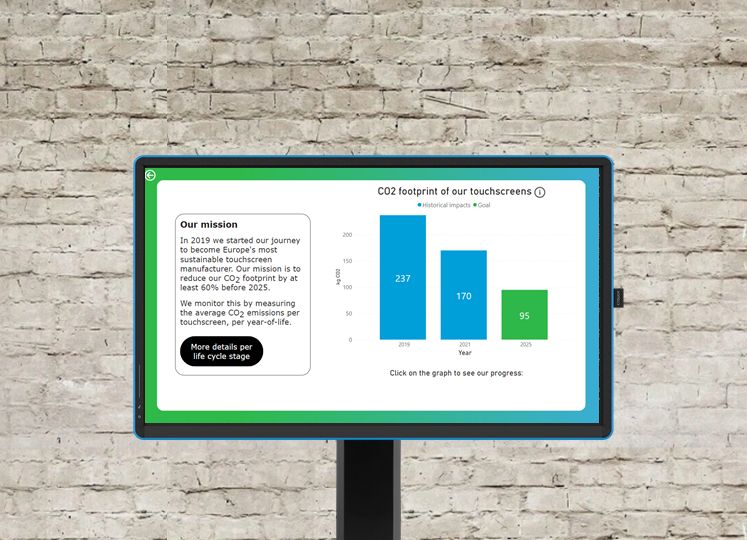 $root.$emit('setActiveAnchor', 'specifications')" @leave="() => $root.$emit('setActiveAnchor', null)" id="specifications">
CANVAS SPECIFICATIONS
No-OS
Secure for businesses: no Operating System
CTOUCHABLE™ design
Invite user interaction with eye-catching design
InGlass touch technology
Ultra fine pen-on-paper-like writing experience
JBL Speakers
Clear audio provided by powerful speakers that reach even the back of the room
USB-C
One-cable presenting for video, touch, charging and internet
Canvas elements
Intuitive whiteboarding and wireless sharing software included
Future proof with BRIX
Upgrade Canvas with a BRIX module to add functionality
Barco verified
Canvas is fully compatible with Barco ClickShare
$root.$emit('setActiveAnchor', 'downloads')" @leave="() => $root.$emit('setActiveAnchor', null)" id="downloads">
Get in touch
with us
The CTOUCH bunch are here to help you out!
How can we be of service?

$root.$emit('setActiveAnchor', 'accessories')" @leave="() => $root.$emit('setActiveAnchor', null)" id="accessories">
You might need
these accessories