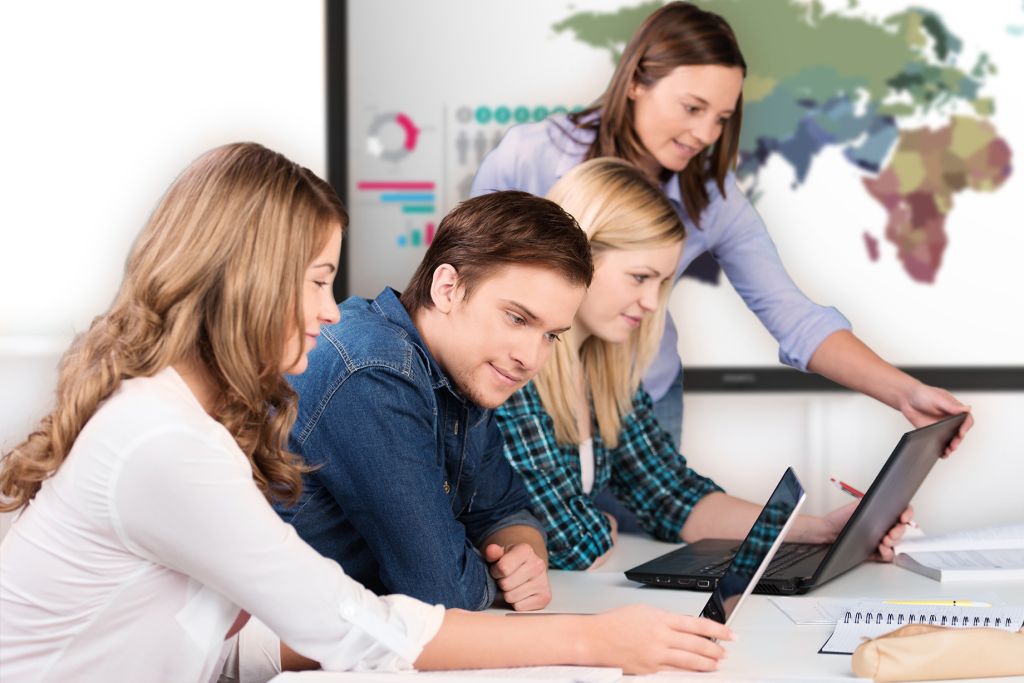 Collaborative learning
Students, assemble!
A study project where everyone does their part? This becomes possible when you're literally able to interact with your work. Engage in academic discussions, exchange knowledge and examine that pesky course work.
Empowering academic learning
SPACE TO COLLABORATE
A big screen for big ideas! Use all the space possible to share thoughts.
INTERACTIVE APPS
Interact with tools like task planning, PDF annotation, 3D manipulation and Miro boards intuitively.
GIVE PRECISE FEEDBACK
Review and assess student projects by annotating their work digitally during presentations.
VERY SECURE
No app or install is required to share your screen. No data is saved on the display ever!
HYBRID, BLENDED OR FLIPPED
Be a movie star in your own hybrid calls with the built-in speakers and your camera of choice.
INTUITIVE USE
Students and teachers won't need to call IT or Facilities for support. Praise be to the intuitive interface!
BETTER COLLABORATIVE LEARNING WITH TOUCH
When students explain concepts to their peers, they gain a deeper understanding of the material. Writing on an interactive display makes it easy for students to share knowledge during group discussions and presentations. This leads to better understanding and information retention.
of students learn better as a group
of future employers in Fortune 100 companies use Miro
Leave a lasting impression
Make teaching material more concrete by annotating papers and presentations digitally. Use interactive presentations, quizzes, digital textbooks, games, websites and video content. With your guidance, students know what to do next!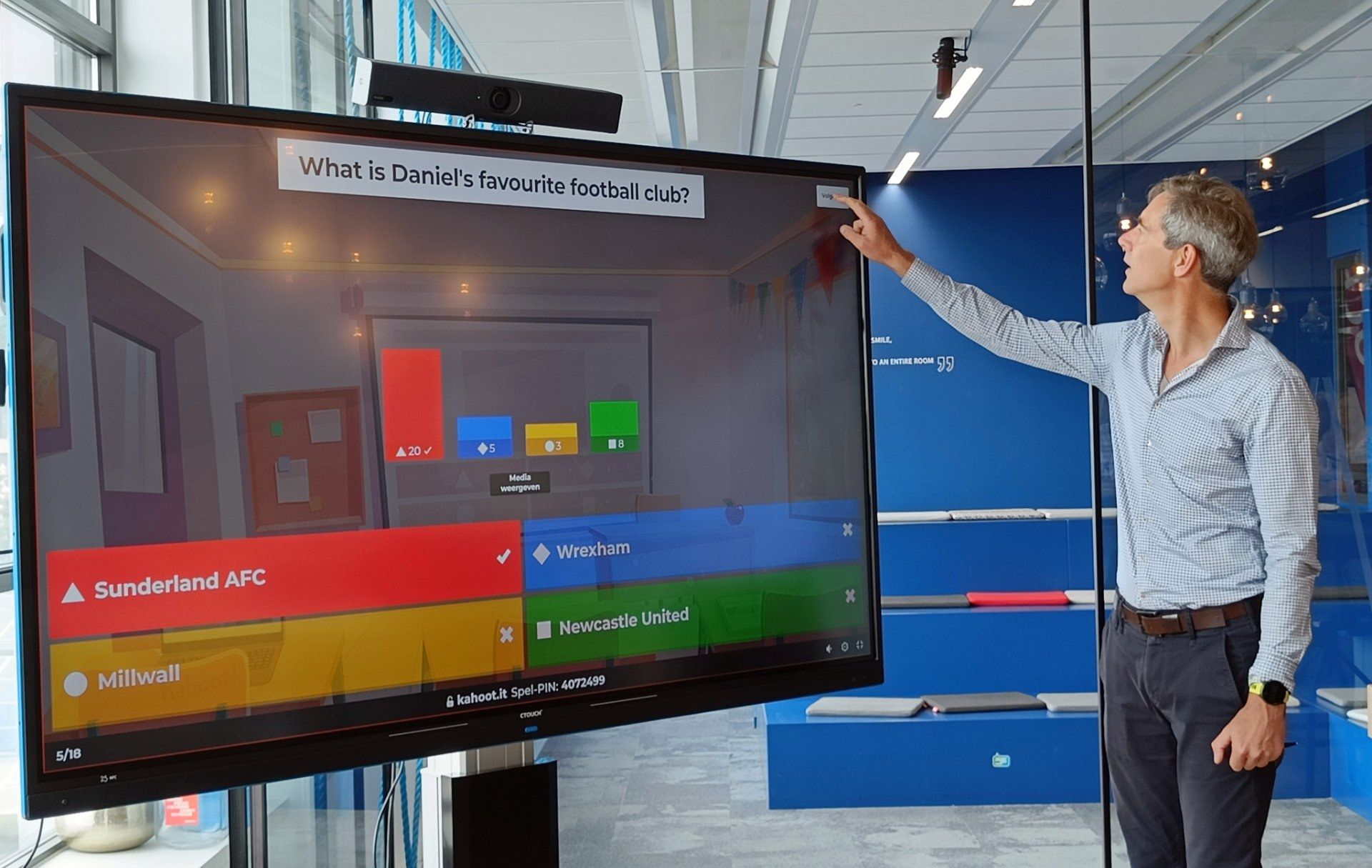 Sustainable modern education
CTOUCH is the world's most sustainable touchscreen manufacturer. Sustainability is at the core of everything we practice. Not unlike students who heavily value sustainability. It is their future that's at stake after all. Universities investing sustainably are seen as innovative, forward-thinking and committed to providing high-quality education.
Build your ideal
meeting room
Looking for the ideal combination of an interactive screen, mount solution and camera for your planning sessions?