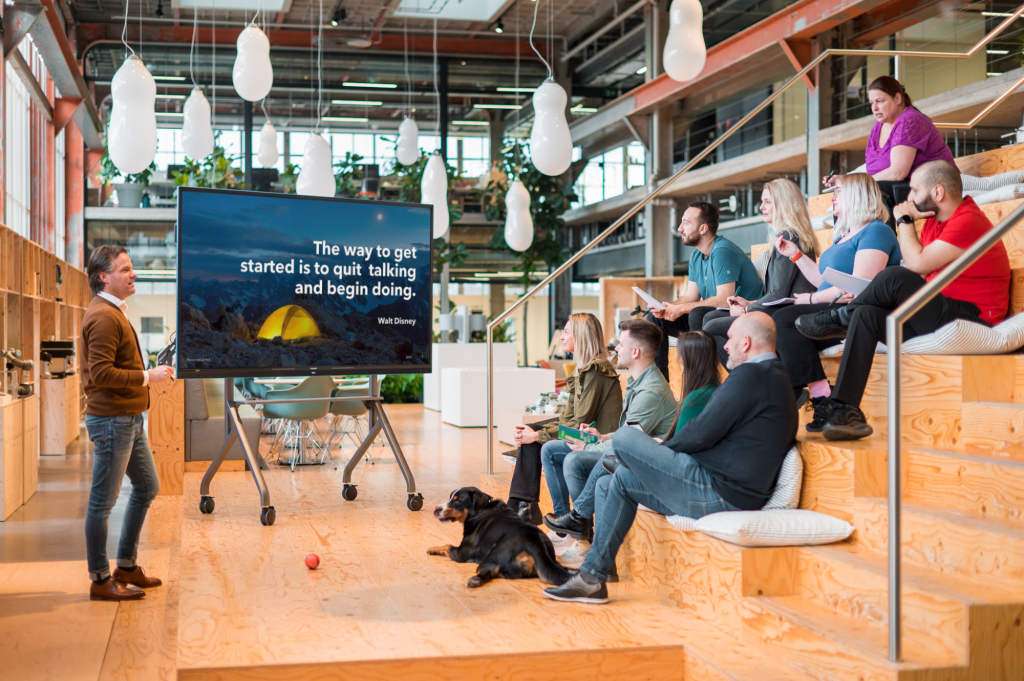 Presentations
Less boring, more engaging
The key to a successful presentation is technology you can trust. Trust our tech to work smoothly and focus on what you do best: captivating your audience. We promise no more panicked calls to the IT department!
Unlock the power to engage
Present
No need to walk back and forth from your device! Swipe left and right through the slides.
Participate
Encourage your audience to discuss and interact through hand-written triggers, polls and icebreakers.
Enrich
Enrich your presentation with touch reactive audio, video, 3D experiences and other multimedia.
Screen sharing
Share your presentation instantly; wired or wireless, online or offline. Plus, with USB-C your device never runs out of battery!

E-mail presentation points
Push people into action by ending on a serious note, and e-mailing your slides and action points with a single tap.
Video conferencing
All conference tools are at your disposal. Start Teams, Zoom, Google Meet or Webex instantly.
Presentations - Less boring, more engaging
Better presentations with touch
Touch enables you to intuitively interact with your content; strengthening the points you're making and engaging your audience. Swipe between slides from where you stand. Use the CTOUCH writer pen to write, highlight or annotate over your slides; and when needed simply erase with your fist. Zoom in and out of your slides in a non-linear fashion. All without ever having to touch your device or following a tutorial!

TIMES MORE ENGAGEment WITH INTERACTIVE STORIES
are confident if they trust their tech
At ease, presenter!
Don't you just hate it when you're standing up on that stage and then your dang device refuses to connect? Leave that nightmare to the confines of your bedroom. With one-click native wireless sharing or a cabled connection your presentation is so ready to go, it's already there.
All-in-one set up
With an interactive display, say goodbye to:
Presentation remotes that run out of battery
Flip charts and the low-res photo you need to take
Expensive wireless screen-sharing computers and dongles
Extra mice, keyboards, microphones and speakers
Laminated manuals to explain the "easy" presentation set-up
Remember: you look way more professional with a tidy presentation space!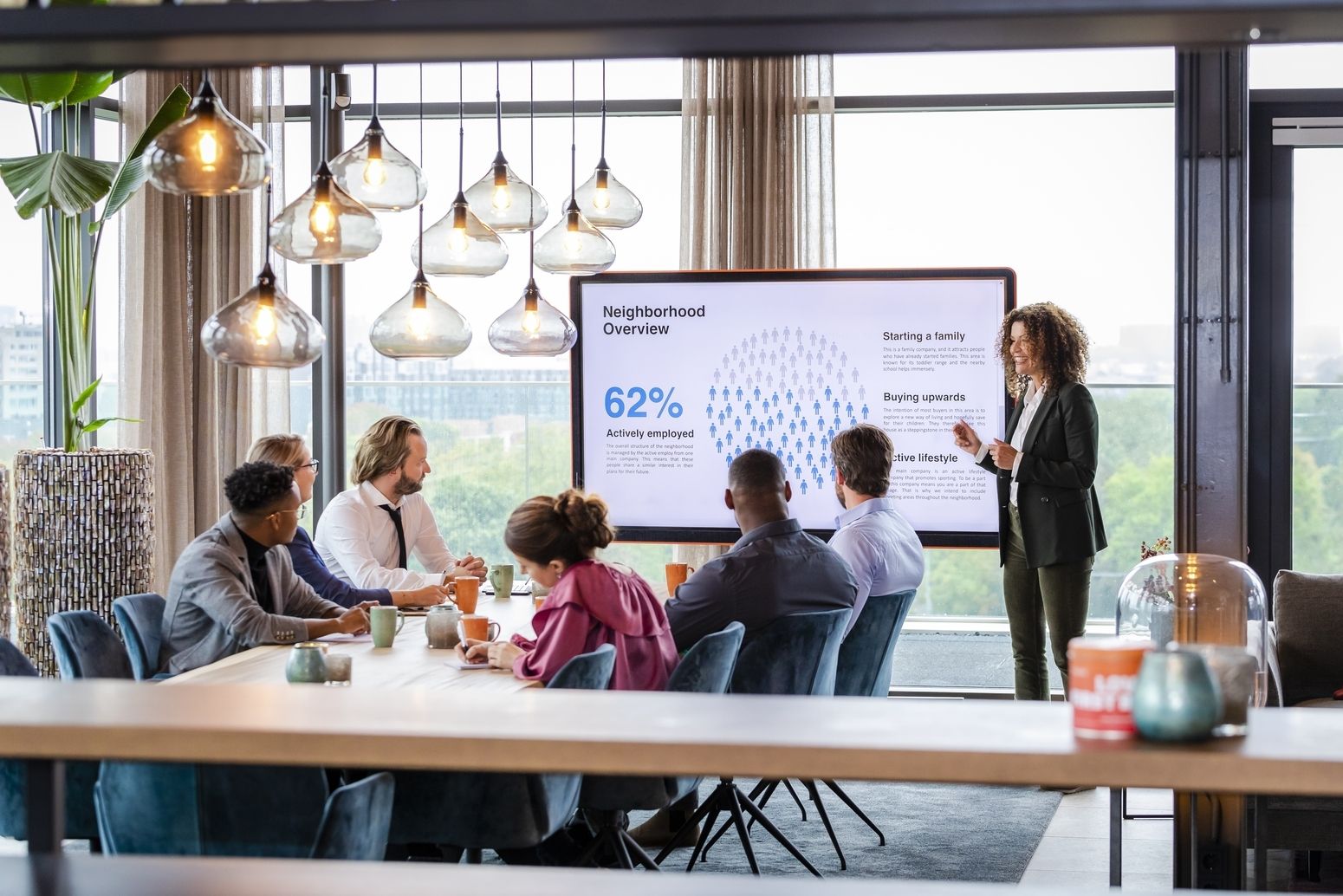 Hybrid presentation powerhouse
You've started your presentation on your CTOUCH display, but oh no! Your colleagues can't make it to the office. Now what? Start your Microsoft Teams, Zoom, Google Meet or Webex call from your device and use the attached high-quality microphone, speakers and conference camera. Presentation saved!

Build your ideal
meeting room
Looking for the ideal combination of an interactive screen, mount solution and camera for your presentations?