News
21-04-2021
CTOUCH launches industry's first multiplatform solution for touchscreens: CTOUCH For Teams Go
Today, CTOUCH announces the availability of the new CTOUCH For Teams Go, a platform that enables companies to support the use of multiple videoconferencing applications and numerous collaboration tools on a single touchscreen. With this solution, companies are more flexible than ever before when it comes to utilizing software for teamwork in (digital) meeting spaces featuring a touchscreen.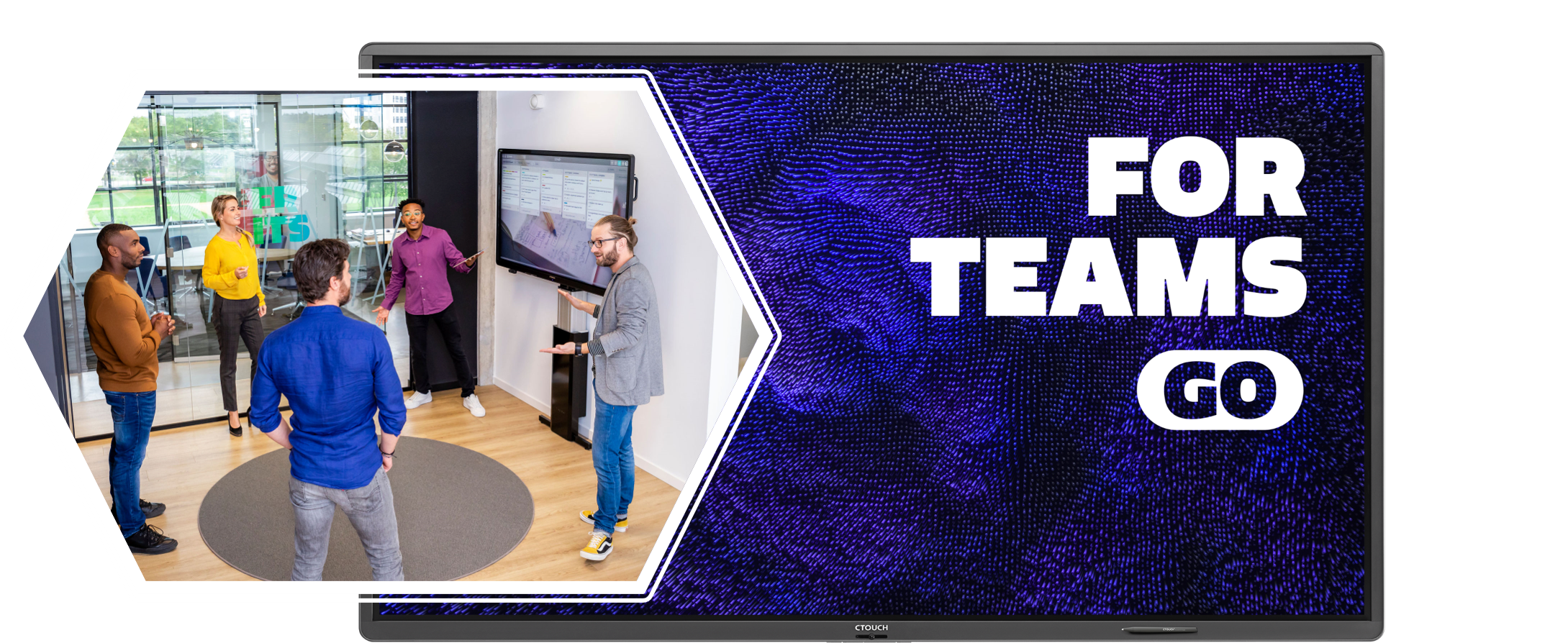 Driven by the increase and variety in video collaboration solutions such as Microsoft Teams and Zoom, the demand for hybrid workspaces in corporate markets is growing rapidly. Recent research by Capgemini shows companies are investing time and resources to restructuring open office space to collaboration places. This means companies regularly (re)consider which hardware devices and software to use internally and in their engagement with customers.
Multiplatform solution
With the CTOUCH For Teams Go solution featured on a CTOUCH touchscreen, businesses do not have to choose between videoconferencing via Zoom, Microsoft Teams, Pexip or Google Meet. Companies can simply enable and access the videoconferencing application of their own choosing, directly from the CTOUCH touchscreen's whiteboarding interface!
It gets even better. Working in agile and scrum settings? Many team collaboration tools, such as Miro and Jira are optimized for touch, improving efficiency and productivity. That's why CTOUCH made sure companies can easily add these applications to the For Teams Go platform, turning hybrid workspaces in the most flexible places for teamwork. Simply turn on the touchscreen, tap the application in the left menu and start working with your team. Without the need for an external PC or laptop!

Improved usability with new whiteboard features
Furthermore, CTOUCH has made incremental changes to its whiteboarding and screensharing platform 'Voila'. On user level, the CTOUCH whiteboard now supports new, practical features, such as undo and redo functions, a virtual laser pointer, quick access to a blank whiteboard, fast selection tools and much more.
Improved menu settings for admins
On administrator level, making customizations to the user interface has become a breeze. Adding executables (like PowerPoint or Excel), changing whiteboarding settings, adding browser favourites and altering network settings are just a grasp of the many possibilities for ICT departments.

Safe and secure
Device and network security has also been optimized. By adding advanced protocols for data storage, authentication and remote access, users of the CTOUCH For Teams Go solutions can be assured about data security and privacy.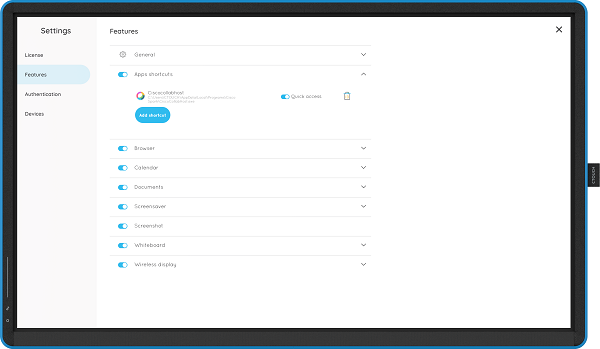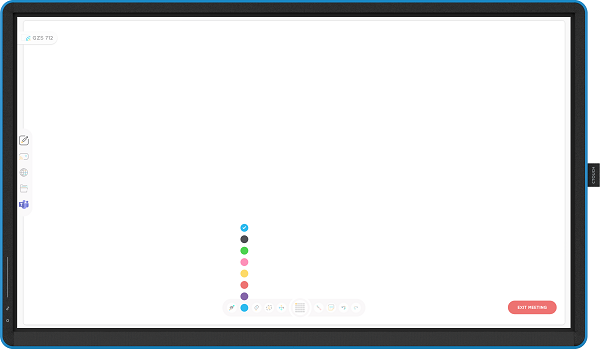 Part of the CTOUCH BRIX family: upgradeable, sustainable and futureproof
The CTOUCH For Teams Go solution is part of the CTOUCH BRIX family of collaboration solutions. CTOUCH BRIX is an innovative, modular concept that uses a touchscreen as a platform that can be upgraded when needs change. This can be done without replacing the entire touchscreen. You can simply upgrade to a fitting BRIX solution and you are ready to go! The result? It saves time, money and above all, we reduce loads of CO2 emission by extending the lifespan of the touchscreen. With CTOUCH BRIX you are prepared for the workplace of the future!