Blog
21-06-2023
The Most Sustainable Touchscreens for Your School
Schools have the utmost important task of teaching their pupils all about sustainability. They're our future leaders and policymakers after all! However, sustainability is not just for future generations. Rising energy costs are a hot-button issue in education.

In 2023, schools in the United Kingdom faced an incredible 600% increase in energy costs – imagine that on your year-end bill! We'd rather you didn't and that's why we design our touchscreens to be sustainable from beginning to end. All to ensure your energy is conserved, your CO2 reduced, your grass is green and your eco-conscience at peace. Read on to discover why our interactive displays are the most sustainable available for schools.
CTOUCH Riva R2: sustainable from factory to classroom
Our flagship model for primary and secondary education, not only is the CTOUCH Riva R2 the right fit for your classroom, it's also the right fit to achieve your sustainability goals.
Great care went into the sustainability aspect in the product design:
Thanks to Zero Air Gap technology, the glass panel measures 3mm "thick" instead of 4mm.
The bezels are much more efficiently constructed and need much less material (while increasing serviceability even!).
Due to less material used, R2 weighs on average 33% less than its predecessors. That's a few clothing sizes…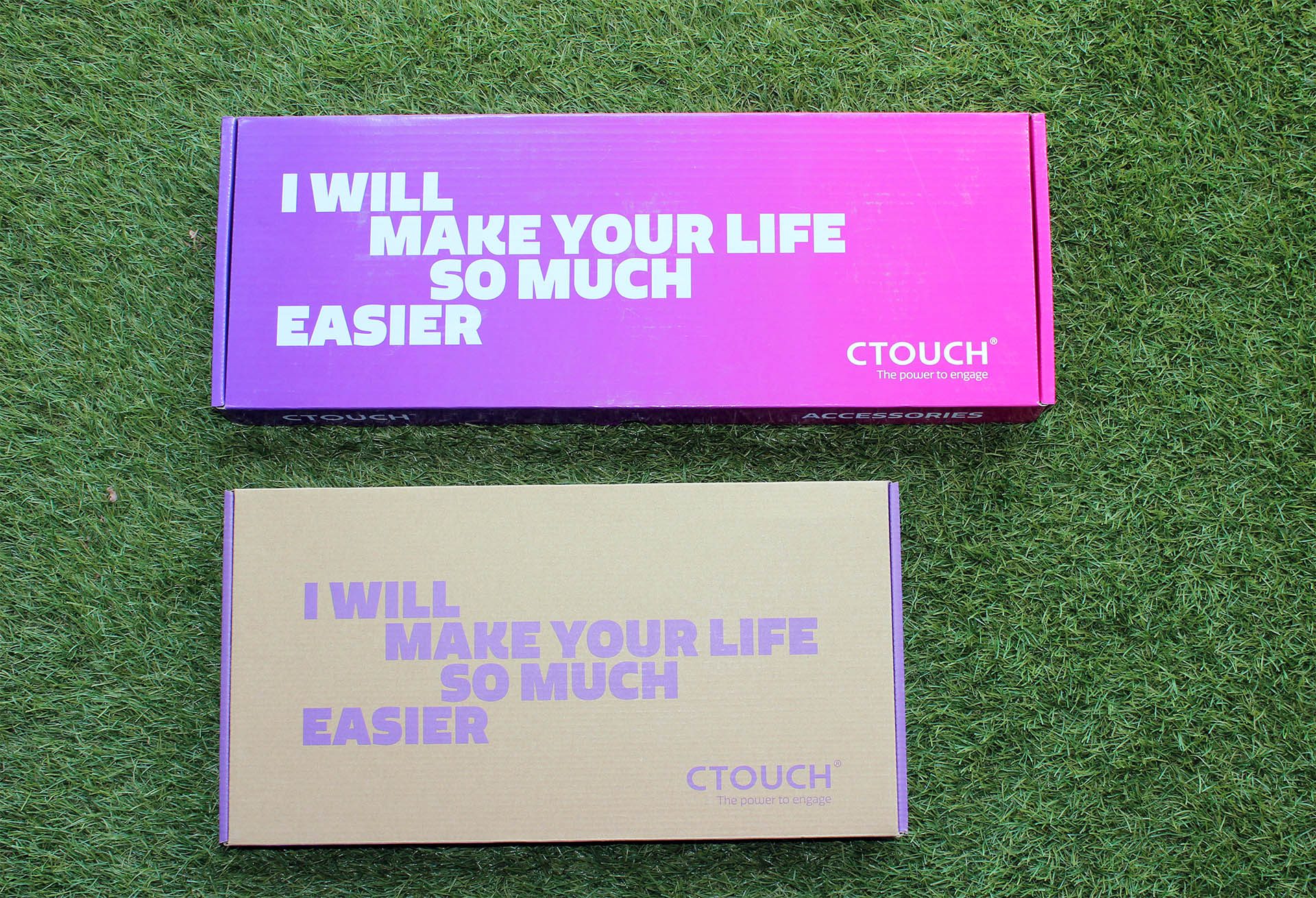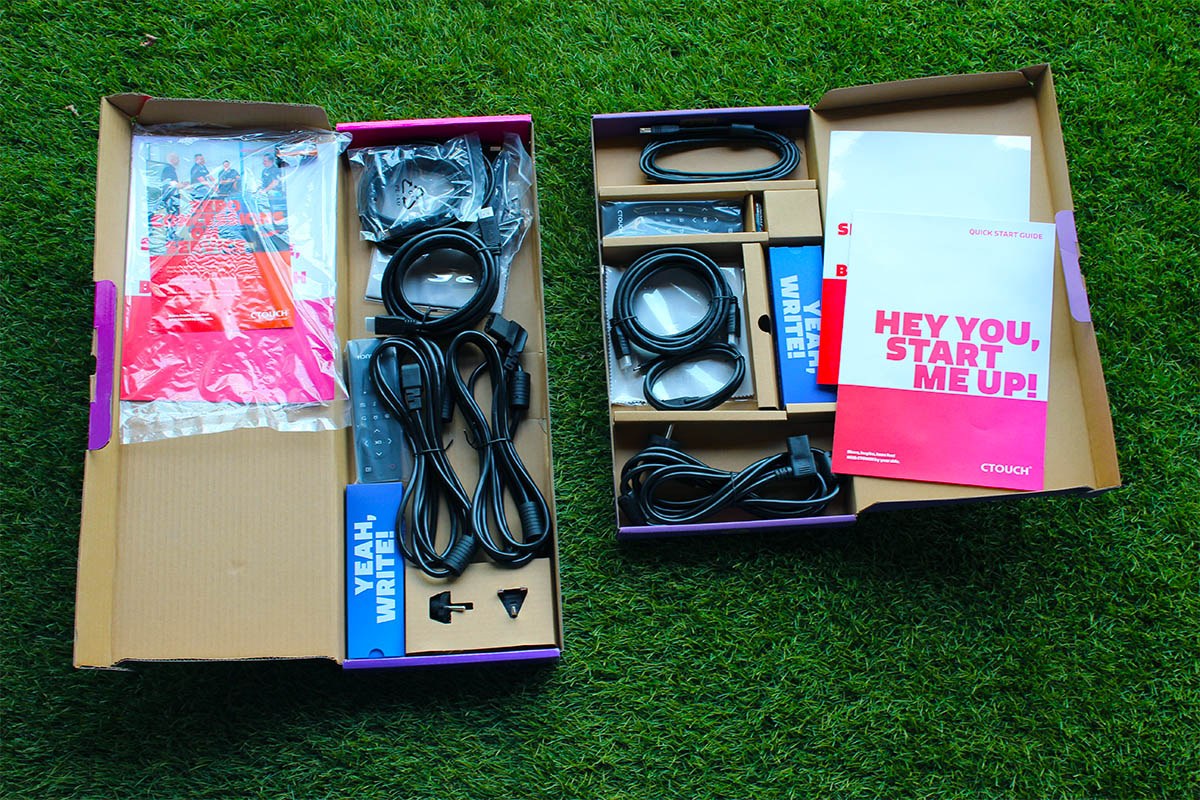 And packaging:

The accessory box is made with less ink. Sure, the full colour printed packaging looked awesome, but definitely not the most sustainable. A sacrifice we were willing to make for the planet.
The accessory box has less plastic than ever before! All accessories are loose, except for the remote (it's okay, some of us just need extra protection from the world).
Decreasing packaging size and improving load efficiency enables us to transport a lot more Rivas per container. Yay almost 30% less CO2 emitted during transport!
Last but not least, in usage:
The screen mode is set to eco-mode by default, saving watts and watts of energy and money! On average, Riva R2 uses on average 29% less energy than the competitor. This makes R2 compliant with European Ecodesign guidelines, a fun fact for classes on European Union product requirements.
Smart on/off. R2 turns on when it detects a teacher or pupil in the classroom and automatically shuts down if it's left all alone after a long school day.
You can mute the back light. Reduces a serious amount of CO2 emission: up to 83%! That's really close to a 100.
You can set timers to automatically turn the displays on/off at certain times of day (we recommend before/after class, not during).
You can enable Riva to turn off automatically if it does not detect a source within X minutes.
Is that all folks? No, Riva R2 has this and more in writing. Gathered in R2's Sustainability Passport is all information regarding materials used and CO2 impact during its entire life cycle.
CTOUCH Riva D2: also sustainable :) (thinking of titles is hard OK?)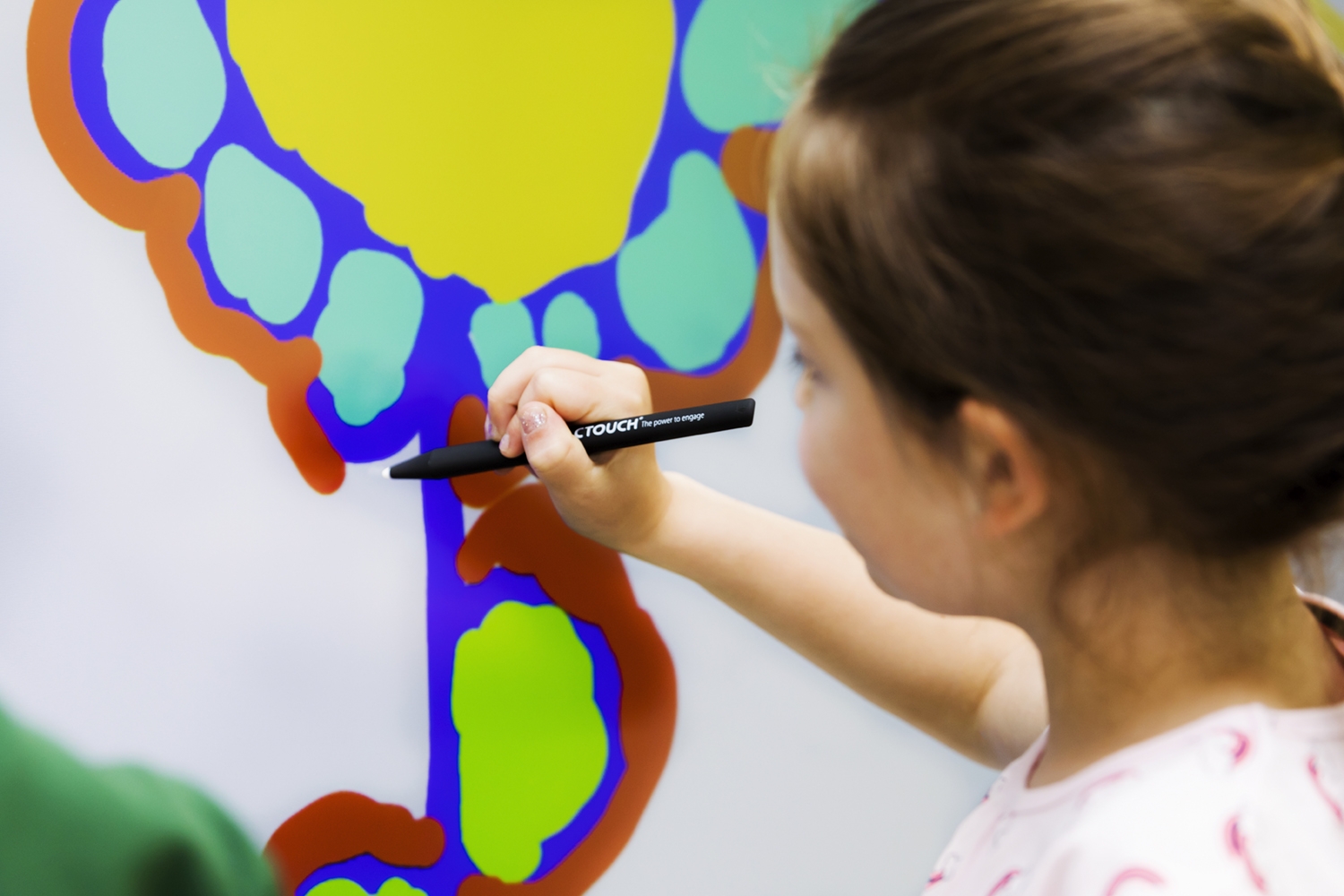 The CTOUCH Riva D2 is the more cost-effective model and as a result, has slightly differing features than the R2. When it comes to sustainability, fear not: this classroom companion shares many of R2's sustainability measures:
They're different underneath the hood, but the same material is used and thus reduced packaging compared to previous CTOUCH models
D2 is also set to eco-mode by default!
You can also mute back light, set timers, set source detection
D2's Sustainability Passport has the rundown of materials used and its CO2 impact
Discover the CTOUCH Riva 2, the perfect solution for primary and secondary education

CTOUCH Neo: green-to-use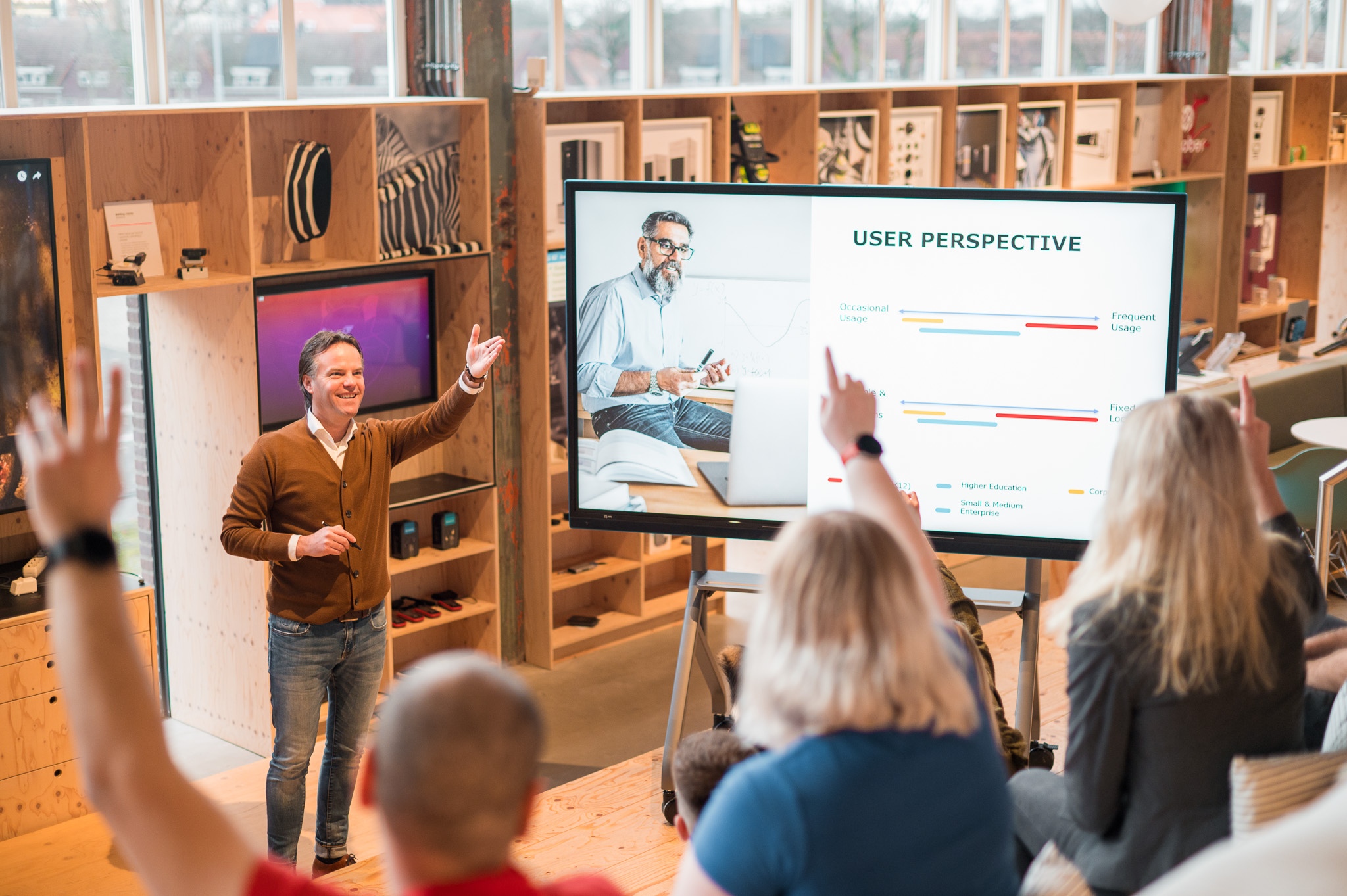 CTOUCH Neo feels most at home in a lecture hall. In higher education, Neo's easiest-to-use interface is a godsend to less technology savvy professors who up until last week still worked with chalkboards. It's also a godsend for sustainability officers, as it shares many of Riva's energy conserving features:
Smart on/off
Eco-mode by default
Mute backlight
Set timers
Set source detection
Plus, Neo also has reduced packaging, a simple cardboard accessory box and 3mm glass panel size. Check out Neo's Sustainability passport for the full details of its CO2 impact during its life cycle and the materials used.
Neo is also designed to withstand the test of time: every quarter year the latest Android security patches are integrated in the firmware update, to ensure Neo stays safe and secure to use for a whopping 10 years. If Android is no longer supported, the OS is upgradeable via a module or main board upgrade.
Feels green and good, doesn't it?
Discover the CTOUCH Neo, the easiest-to-use solution for higher education

Want more sustainability?
"But my school needs more! We need to be greener than the Grinch! We must give the right example!" Don't worry about a thing. That's what CTOUCH Heartbeat is for. CTOUCH Heartbeat As-A-Service programme is a solution that lets you maximise the value of your touchscreens for far longer than you think! Sign up your interactive touchscreens for CTOUCH Heartbeat and receive up to 10 years warranty and a lifetime of functionality, security, and firmware updates. Plus, for every touchscreen in the programme, we plant a tree!