Blog
09-02-2021
6 advantages of digital education
Digitalization in education is a fact, we can no longer ignore it. Corona has ensured that we had to embrace it even faster. In our view, an excellent development. We all know that the new generation of students learns and works like no generation has ever done before. They are easily distracted (long live those smartphones), but they are also quick thinkers and always critical of the information they receive. A generation that needs a blended learning or hybrid educational mix of offline and online teaching methods, in which they discover, learn and play, rather than receiving and memorizing ready-made solutions.

Let's talk digital!
Aren't you yet convinced of the benefits of digital education? Do you still think that today's education is outdated? We understand that you might think so, but nothing is less true! Education has shown itself to be incredibly flexible over the past year. From one day to the next, schools and universities switched from offline to online learning. And that brings many advantages! Would you like to know which ones? Then download the infographic below with 6 reasons to go digital!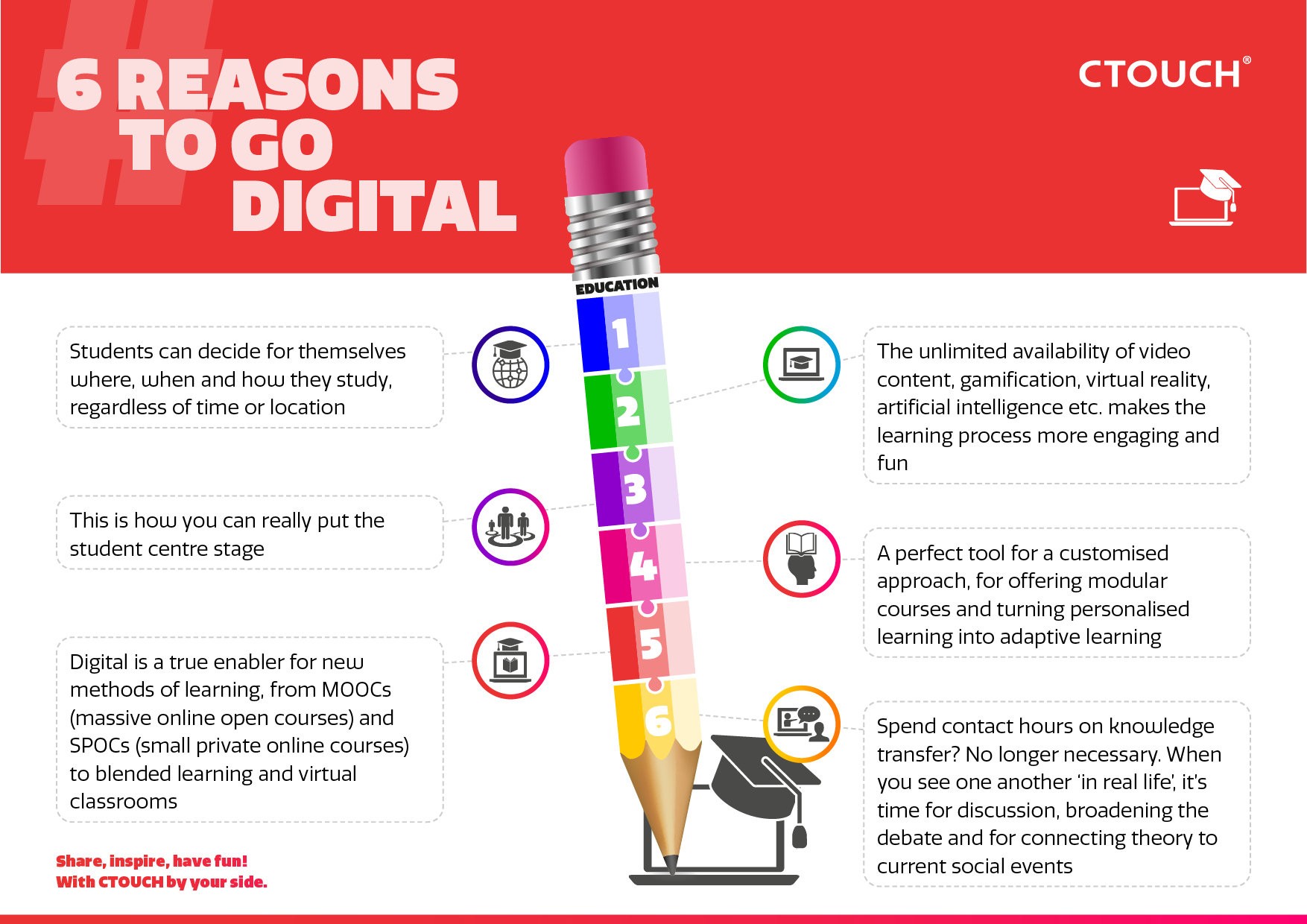 Is your head spinning right now after seeing the infographic? I hear you thinking... great these benefits, but keeping your students engaged in online classes can be a big challenge. Indeed, but no worries! We've thought of that too.😉 Check out our blog in which we give you some tips on how you can keep your students engaged in your online lessons. They will help you a lot. At least, we hope so!