Some facts & figures
Increase circularity
Our aim is to increase the circularity of our products with 25% by 2025.
Product recyclability
88% of the materials used in our products is recyclable.
Responsible disposal
We partner with certified e-waste recycling companies to ensure responsible disposal of our products at the end-of-life.
Recyclability of our products
At a product's end-of-life, valuable materials often end up being disregarded and dumped in landfills. We believe that sustainability doesn't end when our products have reached the end of their usable life. That's why we've conducted a study to investigate the recyclability of our products. The results?
88% of the materials used in our products can be recycled.
12% is incinerated with energy recovery.
A fraction of 0,1% ends up in regulated landfills.
End-of-Life? Next Life!
As part of our Next Life programme, we will buy-back or trade-in your CTOUCH touchscreen when it's end-of-life. Don't worry; we won't throw it in the trash. Instead, we repurpose it. Depending on your display's condition, we will refurbish it or reuse parts.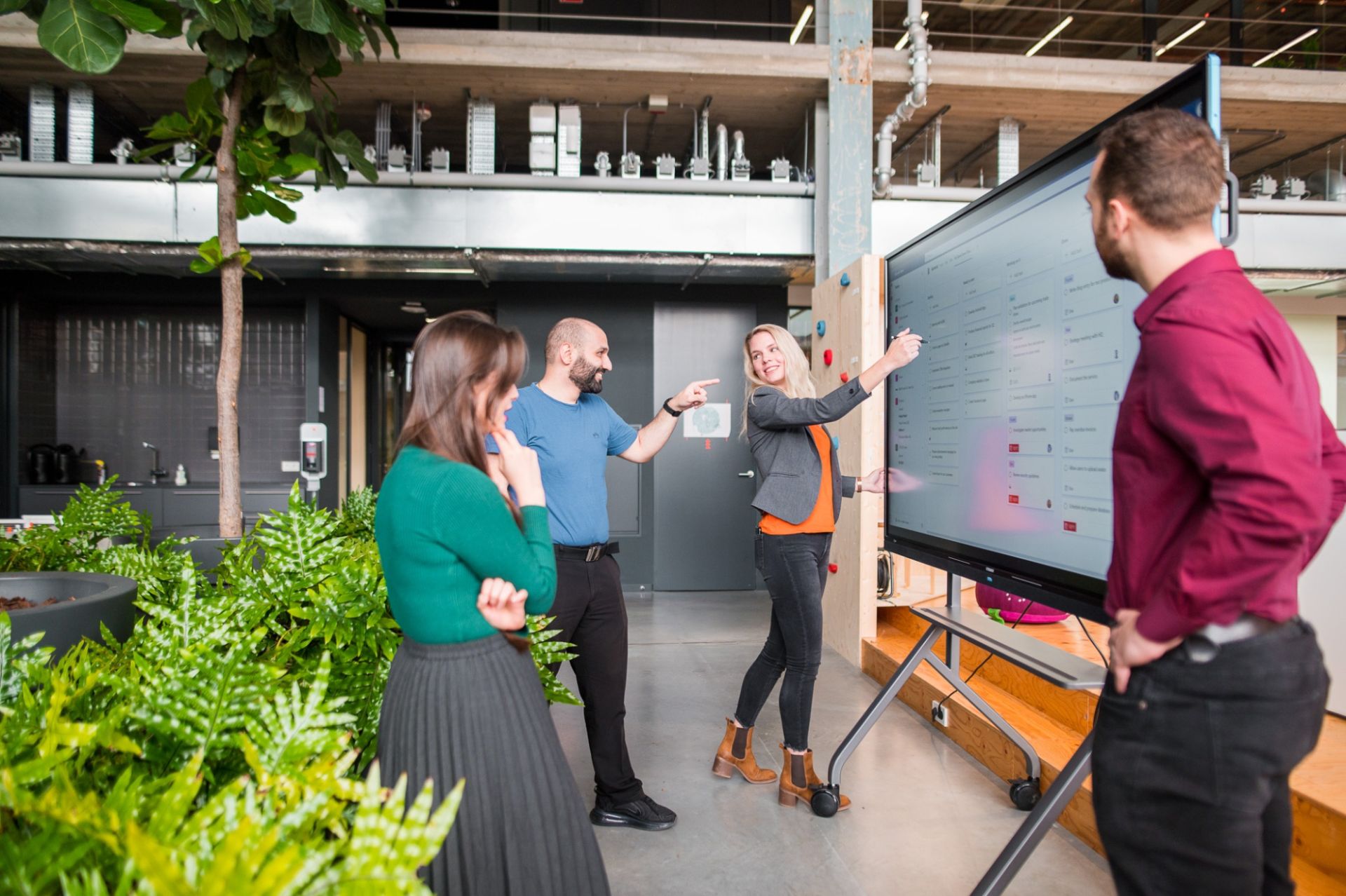 Life time extension
We promise that at least 50% of our products will be positively rated by users after 10 years. Extending lifespan contributes to our circularity strategy, where the goal for products is to be as high as possible on the circularity ladder (R-ladder). In other words, we use our products more intensively, make them more efficient to use and give them the longest possible lifespan!
Weee compliant? Check!
We are compliant with the European regulations of waste electrical and electronic equipment (WEEE). The European union's WEEE goal is for 65% of e-waste to be recycled by 2030. With our 88%, we're proud to have gone beyond that goal years earlier!
DISCOVER OUR SUSTAINABLE
TOUCHSCREENS Reduce your footprint and energy bill