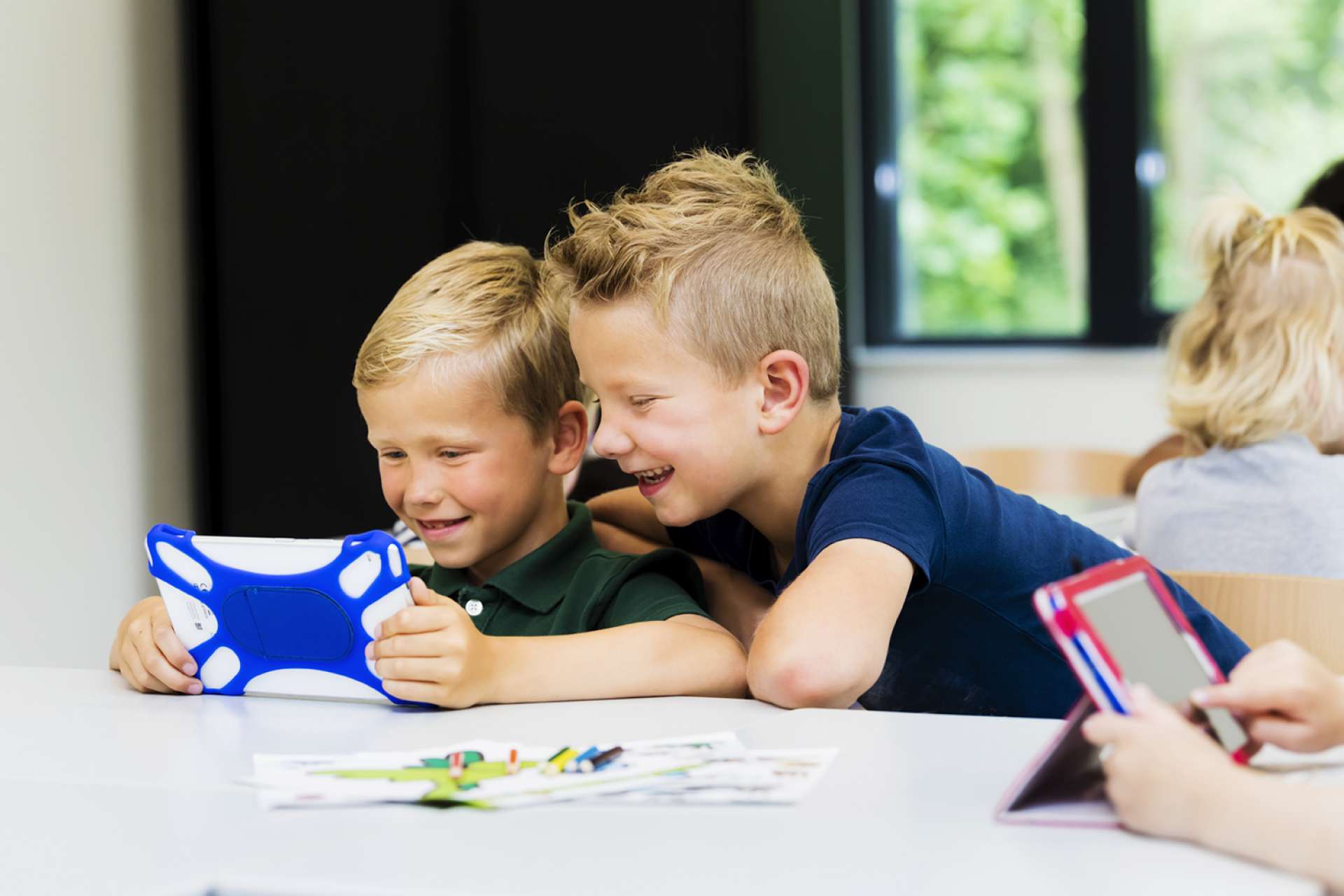 PLUG INTO 21ST CENTURY SKILLS
Get ready for the education of the future
We have a clear path in mind for education and 21st century skills: no boring classes but fun and interactive learning experiences. A piece of cake with our exciting touchscreens. We understand the importance of learning 21st century skills at school like creative thinking, collaboration and solid ICT skills. What 21st-century kid can thrive without mastering these and eight other crucial skills? That's why we are committed to bringing fast-paced touchscreen innovations. Tailored to meet the 21st century skills. Aimed at creating the leaders of tomorrow. Yes, we are up for this challenge!
CTOUCH touchscreens bring the connected classroom to life
If you are also working to develop your students' 21st-century skills, you need the right tools to make great progress. We dare you to try our CTOUCH RIVA touchscreen. Make your lessons even more interactive and bring the connected classroom to life. Easily pair tablets, smartphones and laptops with the interactive touchscreen. Tell your students to bring their own device and let them share their content. Students engagement guaranteed!
READY FOR A TEST RIDE?
You won't regret it. We promise.
We are experts in education
We're not going to tell you how to teach. But we will give you the flexibility you need. In software. In platforms. In operating systems. You get to decide what works for you. After all, you know best what your students need. One thing is certain: with CTOUCH, your students will not be learning to work with a system that may no longer exist in ten years. They will learn the technical skills required to master any programme — now and in the future.
No more nose picking in classrooms with CTOUCH RIVA
Engage. Enchant. Educate. With CTOUCH RIVA, our interactive display for classrooms, students won't be staring out the window. Or pick their noses - during class at least ;-) Let students' 21st century skills come to life on our super easy touchscreen. Maximum fun. Hassle free.