News
10-11-2020
CTOUCH and TrilbyTV continue their exclusive partnership in the UK
State of the art touchscreens and digital signage for schools make a powerful proposition
CTOUCH UK Ltd is excited to announce the continuation of its exclusive partnership with TrilbyTV, the only digital signage software designed for Education on the market.
The partnership offers all schools, colleges and universities that purchase a CTOUCH touchscreen a yearlong license to use TrilbyTV on an unlimited number of screens across their estate. The added value this brings to Education customers is one CTOUCH believe to be as important as ever in the 'new normal' we now live in. Gregg Ringer, Head of Market Development for CTOUCH UK, commented: "Messaging within schools has never been so important, whether it is showcasing student work or reminding people to keep their distance, remain within their bubbles, or wash their hands."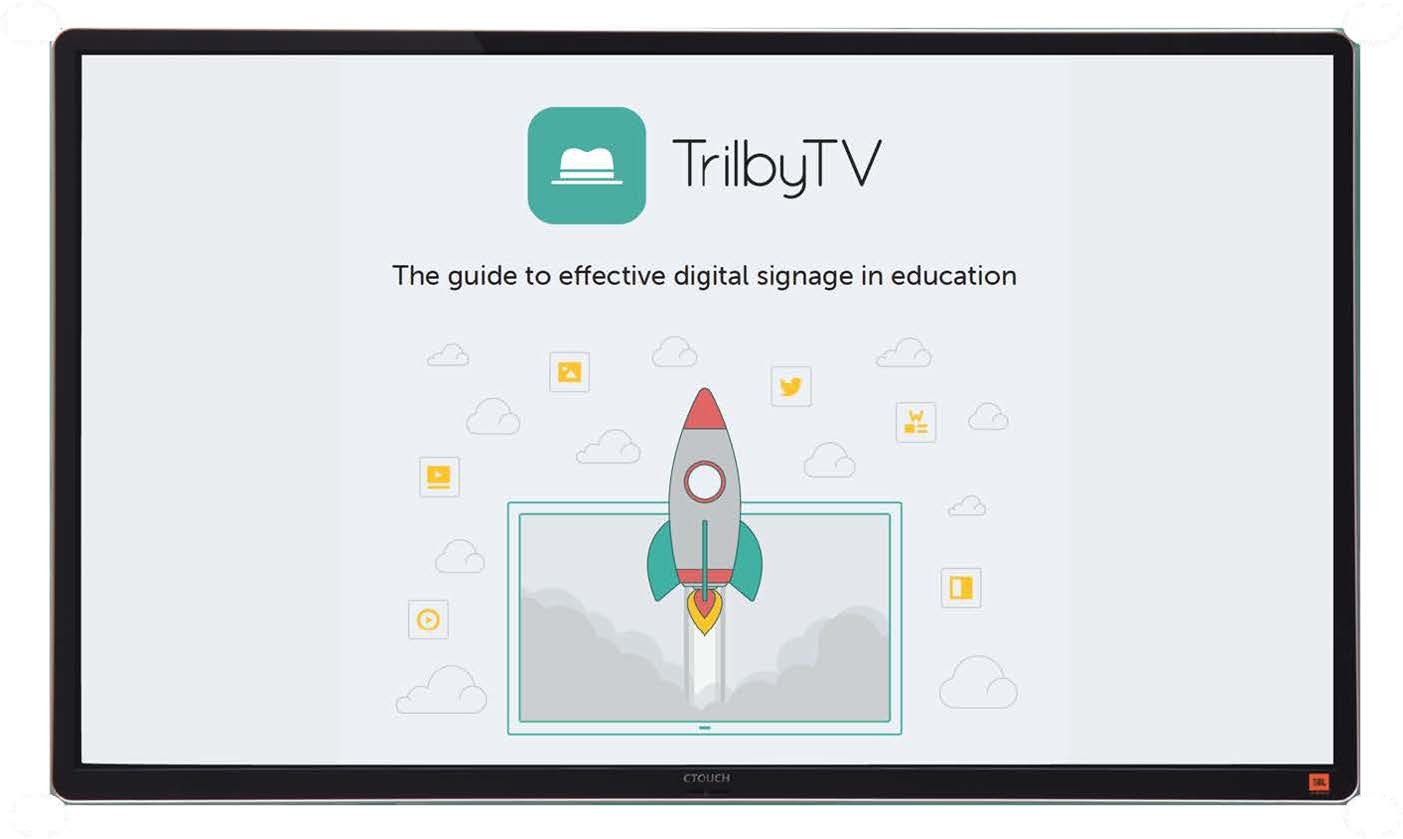 CTOUCH has partnerships with a number of best-of-breed organisations which they feel gives them the most attractive Premium proposition at an affordable price solution, than any other touchscreen brand on the market. Gregg continued, "We only work with partners whom we feel offer the best in their field, such as Microsoft, Radix and JBL, so we can offer the best in ours. TrilbyTV absolutely fit this criteria as their digital signage solution is the most effective, intuitive and easy to use around. And this is exactly what schools need. Products that don't require hours of training or dedicated staff members to manage them."

The partnership combination of Radix and TrilbyTV has also seen a nice development in the functionality of the digital signage on the RIVA screens themselves. By working together, the two systems now allow for the digital signage on the touchscreens to run seamlessly at timed schedules, instantly switch back to the home screen when the display is touched. Neil Emery, Director at TrilbyTV was equally as excited by the new development and the partnership overall. He commented: "Our continued partnership with CTOUCH comes at a time when communication in education has more importance than ever. Information needs to be updated almost instantly and building strong communities and celebrating success helps navigate these difficult and challenging times". Neil continued: "It has been a strange and busy year for Education in general, so I'll take this opportunity to remind those schools out there that have new CTOUCH Riva screens to get online and register for their TrilbyTV site license."
CTOUCH customers who have purchase touchscreens over the past year and are entitled to a year's site license of TrilbyTV can register their screens at www.trilbytv.co.uk/ctouch.